Luxury Lodge Bar
This brand-new home was built in the style of a Lodge. The owners loved the natural form of the woods and have celebrated it in different ways within each room. We were invited to help our clients with their Interior Design at an early enough stage that we could help them maximise the potential within the plans.
The colours and style of the room were inspired by a piece of treasured art that the homeowners cherished and wanted to incorporate within this room. This suggested the rich warm tones that would look even richer by firelight as this was to be a room that would be used for lots of evening entertaining.
The stunning view is framed by opulent velvet curtains fitted to a rich bronze pole with a stag design to emulate the hunting lodge theme. The antler chandelier forms the centrepiece of the room, it creates a wonderful light for the room in the evening and has a sculptural effect by day.
We covered a favourite chair in a luxurious wool tartan and mixed this in with their leather furniture place on a subtle but stylish William Morris rug for a comfortable eclectic mix.
The Bar itself was fundamental to the success of the design which Darren and I created using beautiful Black Walnut, which has a gorgeous grain and deep rich colour. To maximise the bar and to give the feeling of a wider space we wrapped the bar top around the supporting wall. This allowed an extra seat to be placed at the bar and elongated the entire space giving it more elegant proportions.
We carried the black Walnut through to the mantlepiece and the shelving behind the bar and have plans for a wine storage console which I am currently designing.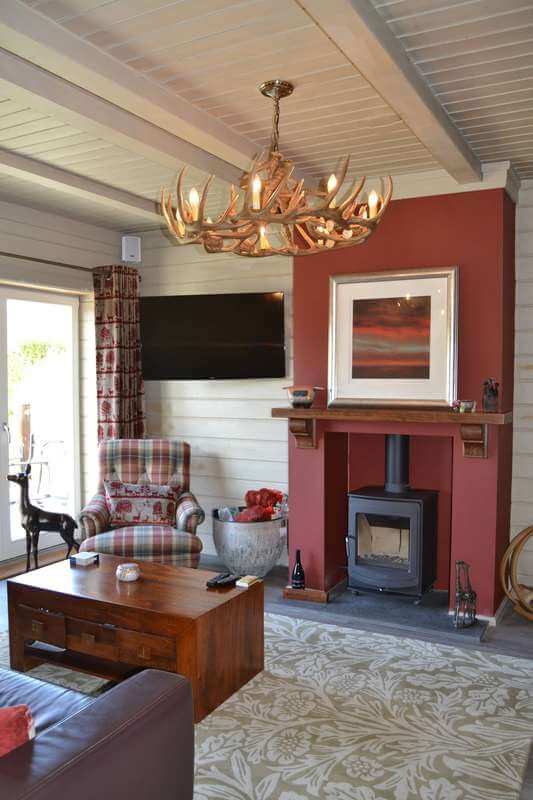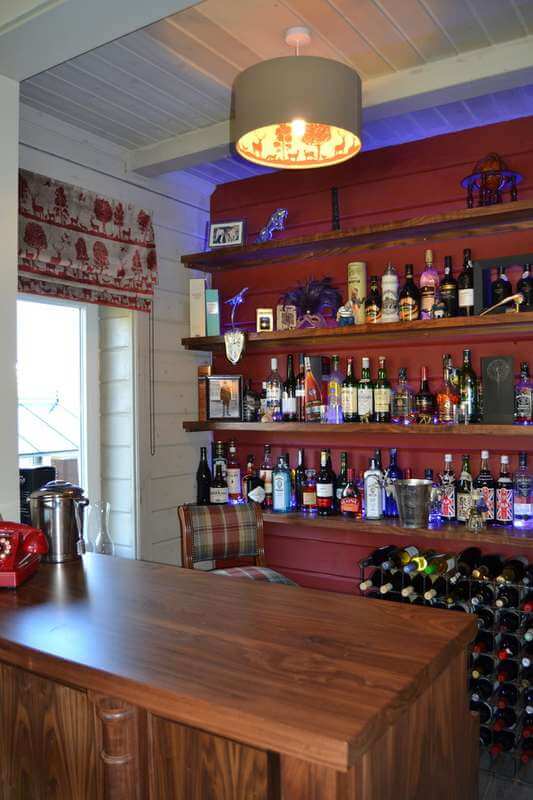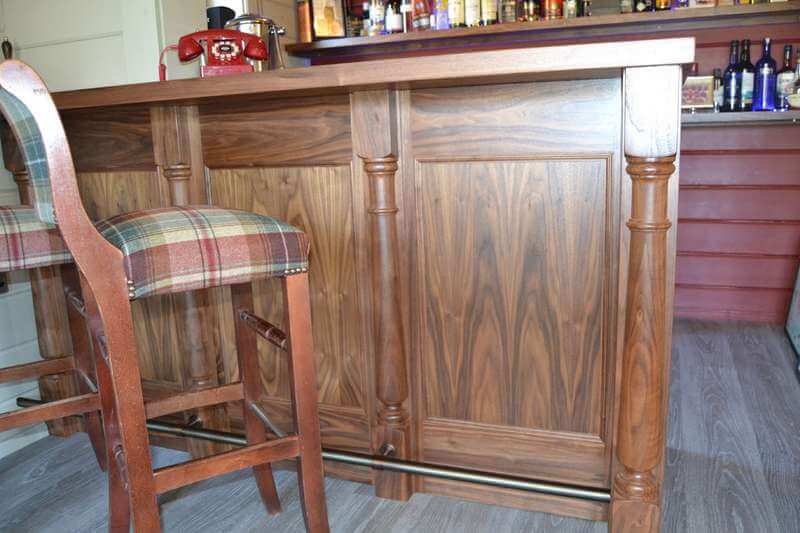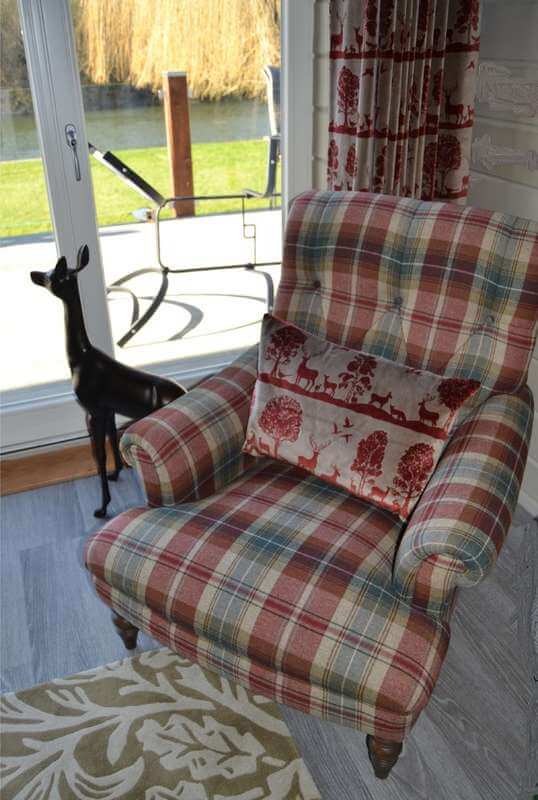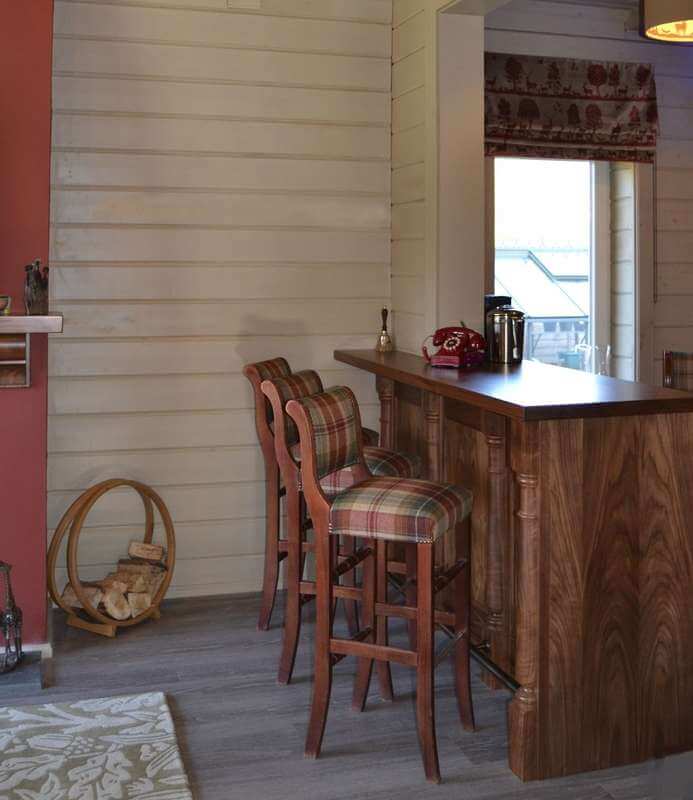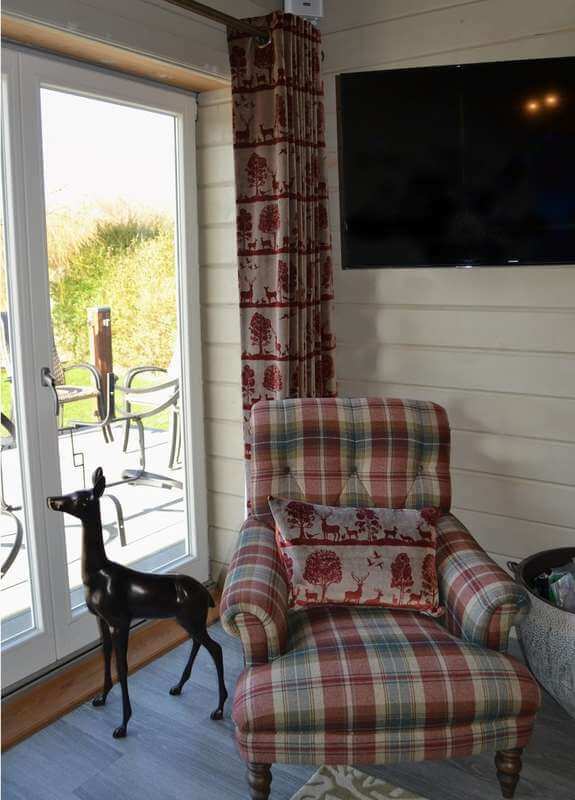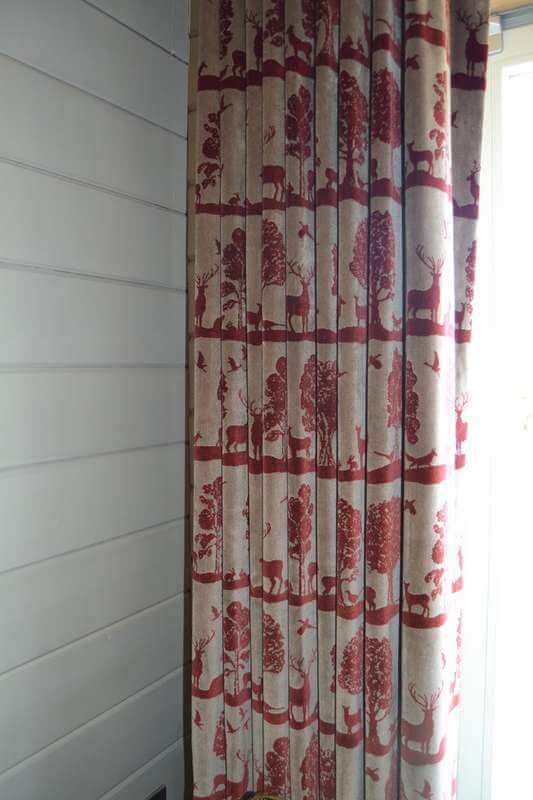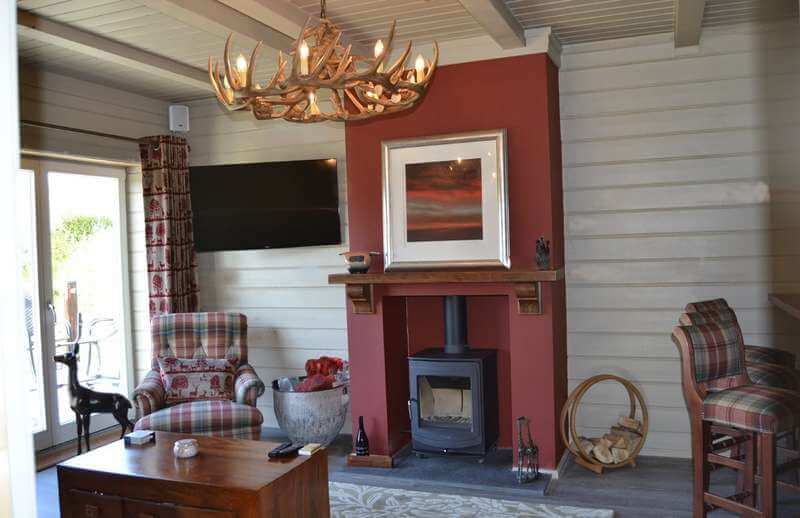 Feeling inspired?
We'd love to get started on your interior design project, please get in touch to discuss your ideas with our team.
Contact us