French Room
The inspiration for this elegant room was the antique bed. It' was so beautiful with its delicate carving and shapely silhouette.
The room itself was naturally dark as it is on the North side of the beautiful country house. We wanted to create light and a feeling of a warm sunshine glow. The corn coloured tones do just that and was inspired by some fabric that the client had brought back from a foreign trip and we turned it in to a traditional eiderdown for the bed.
We mixed this with wallpaper from Coles and Son for a classic look with a beautiful delicate light from Hinkley Lighting. The fabrics we chose are subtle in their design but had textures that would allow the details of the pleats and trims to be shown at their best. A few pops of deep emerald green give the room an extra layer of richness.
We refurbished an old Singer Sewing Machine to bring out the rich wood tones and celebrate another piece of history.
The client is very happy with this elegant guest bedroom.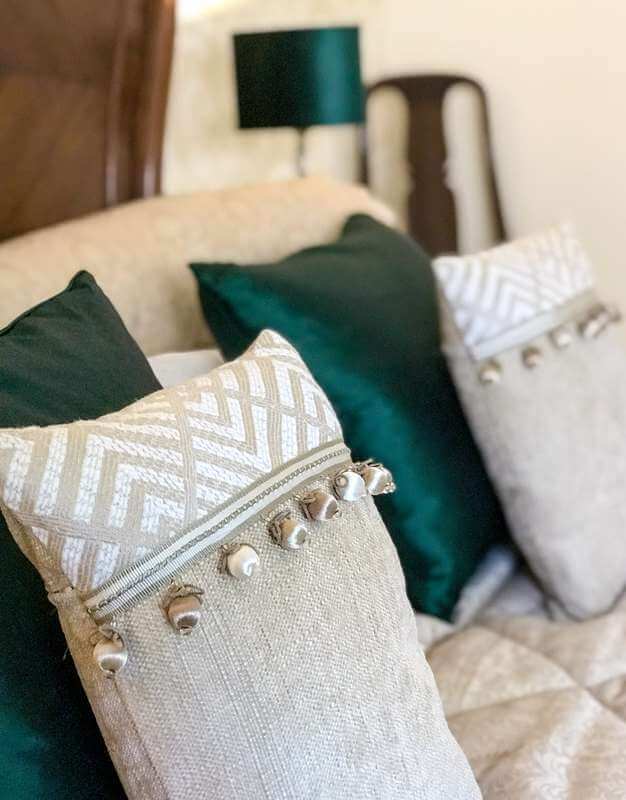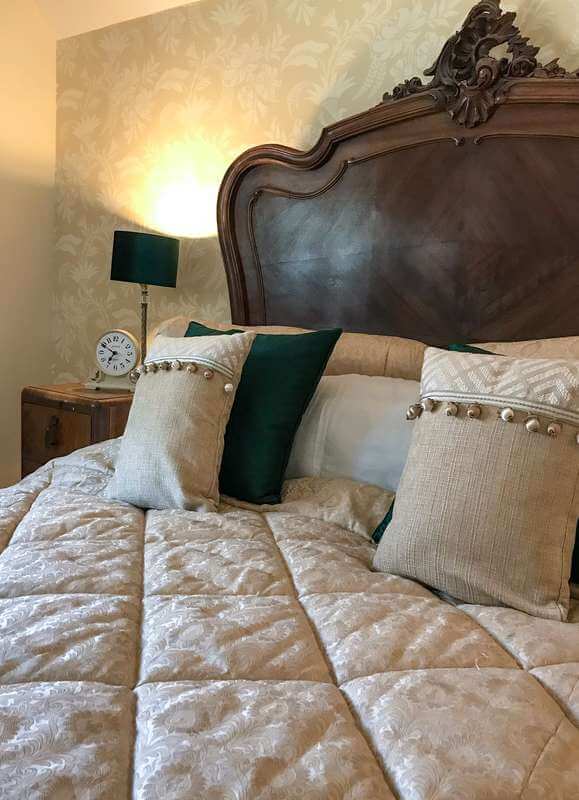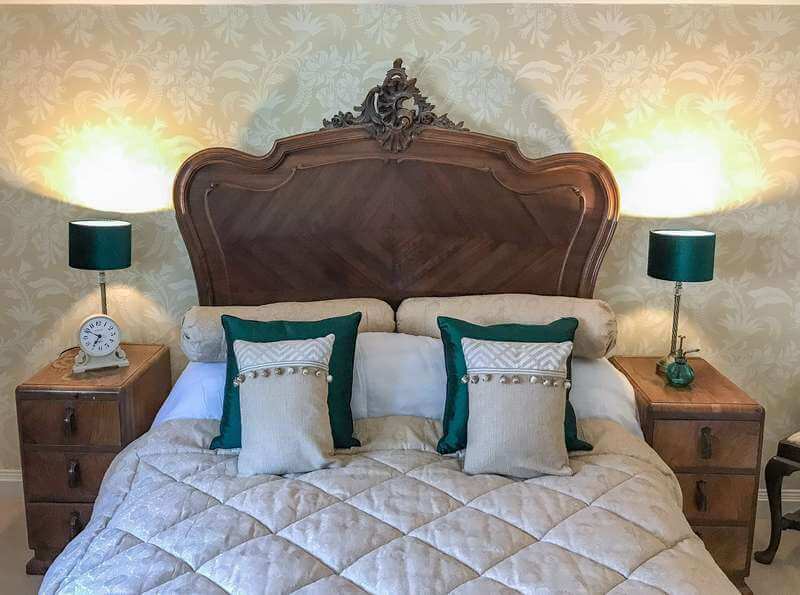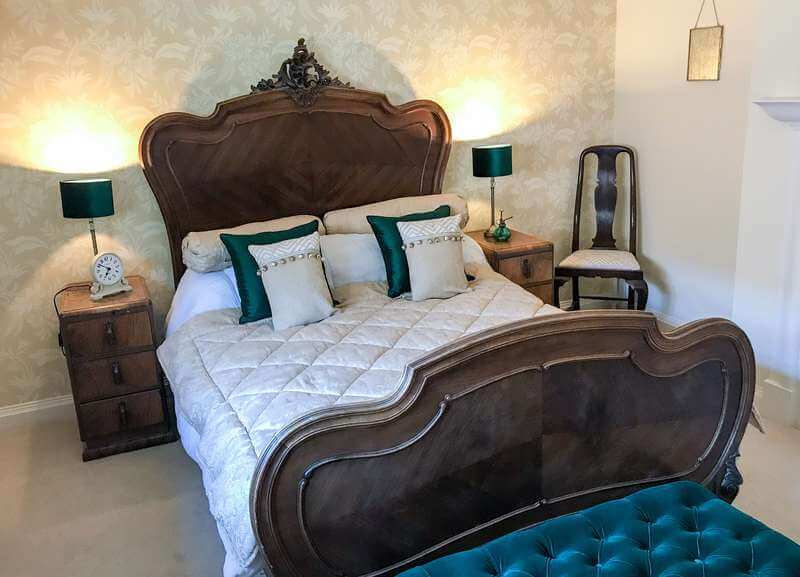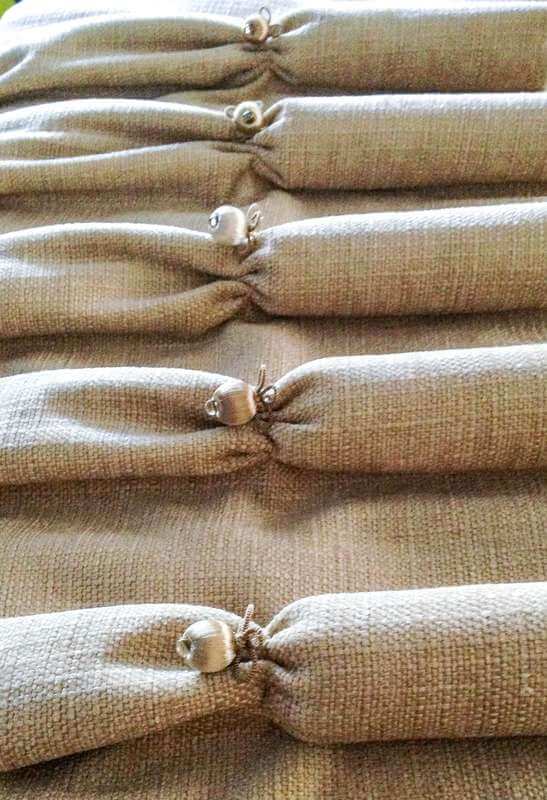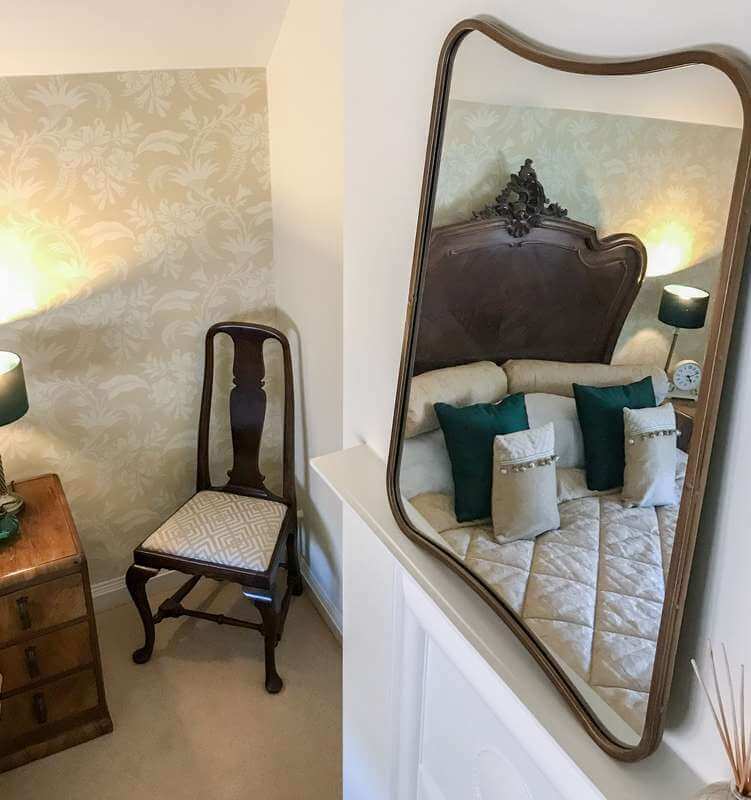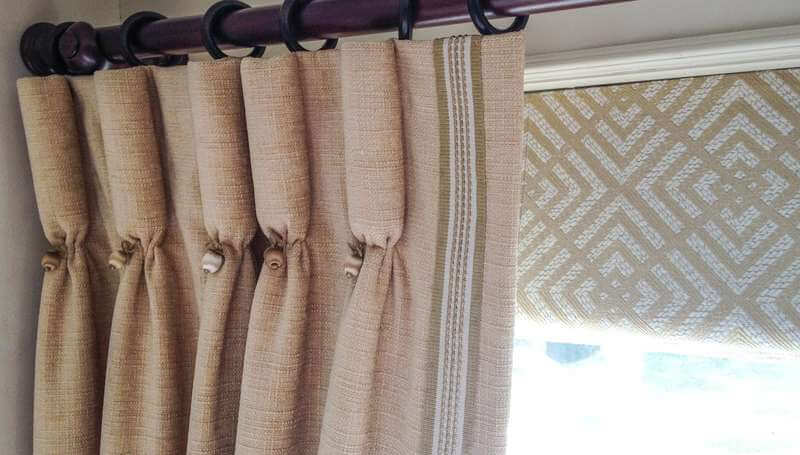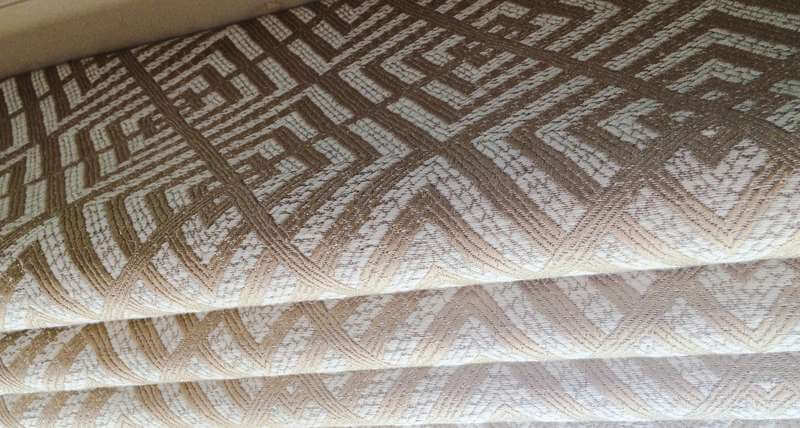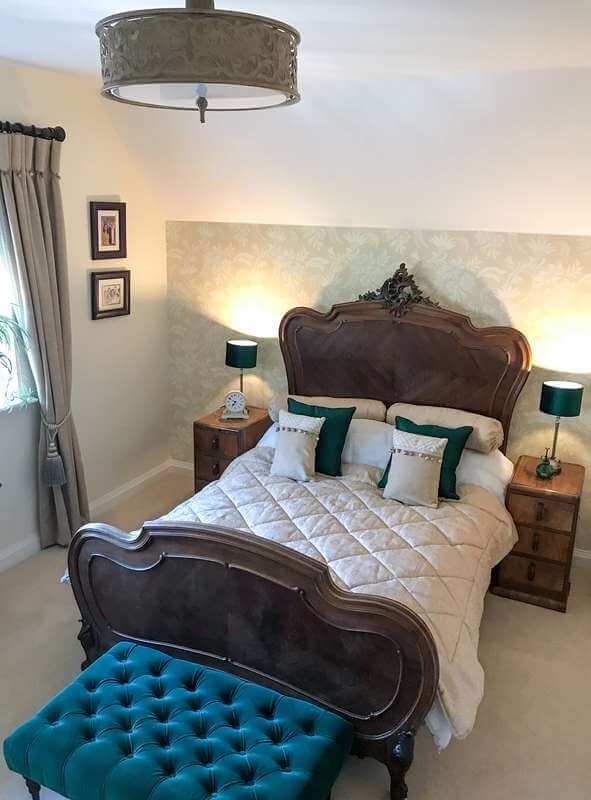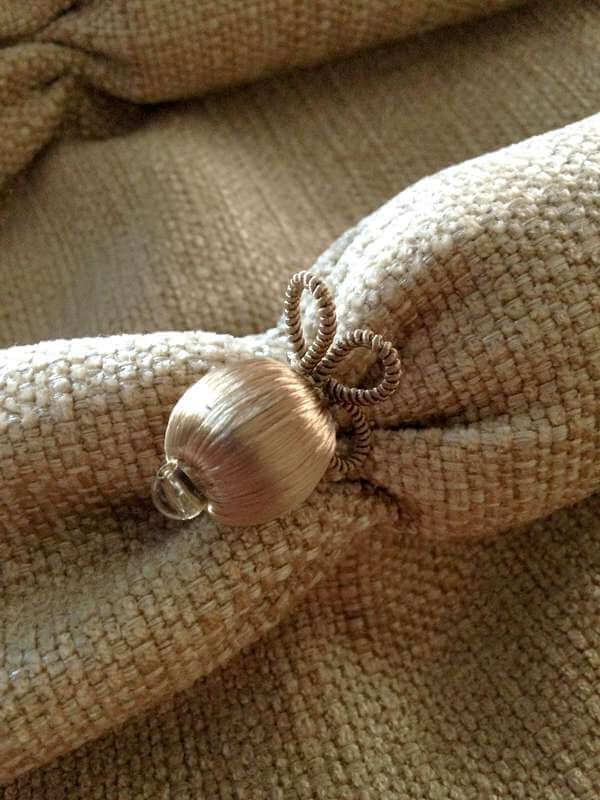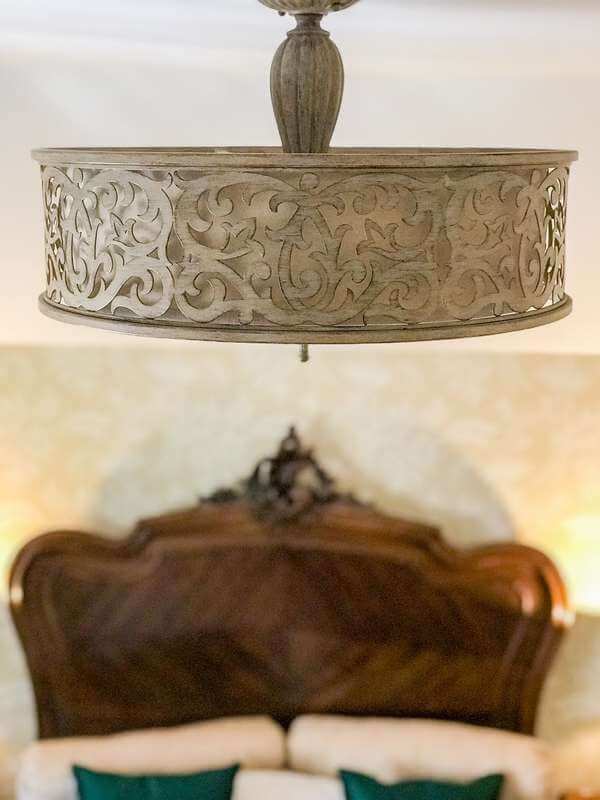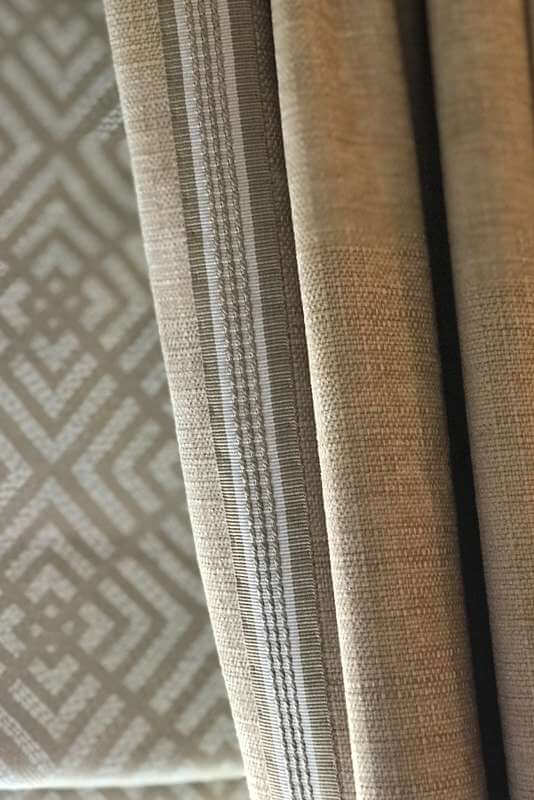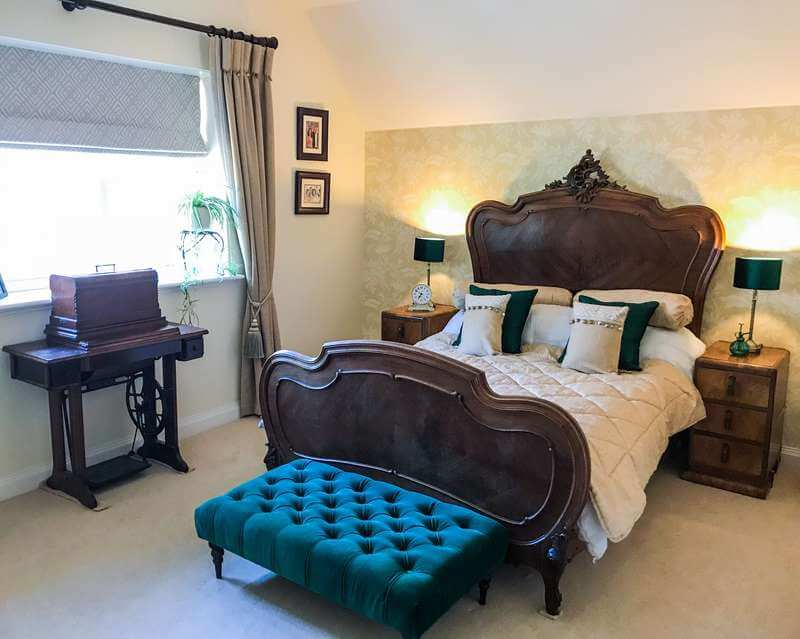 Feeling inspired?
We'd love to get started on your interior design project, please get in touch to discuss your ideas with our team.
Contact us