Viva Magenta
05 Apr
"Viva Magenta is brave and fearless, and a pulsating colour whose exuberance promotes a joyous and optimistic celebration, writing a new narrative." — Pantone Color Institute.
As a way to engage designers and stimulate conversations regarding the power of colour in our daily lives, The Pantone Color Institute has been releasing their 'colour of the year since 1999. In December 2022, they announced that 2023 would be the year of: Viva Magenta 18-1750 and welcomed us to the Magentaverse!
Described with a narrative of bold adjectives, Viva Magenta is said to be an expressive shade of red which 'vibrates with vim and vigour' which is fearless, empowering and powerful.
It is certainly a colour which gets noticed and one which can have a huge impact on your interiors.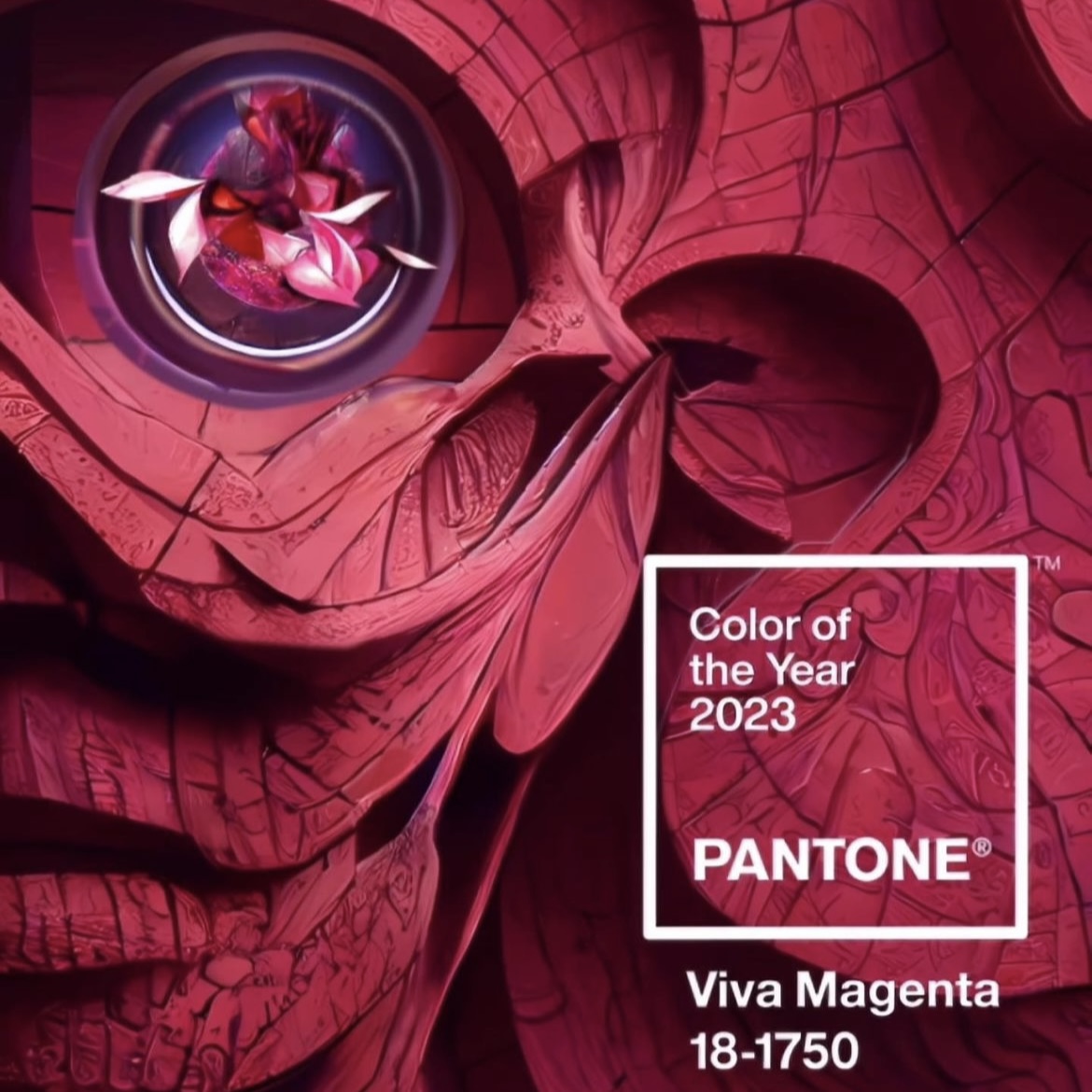 Magenta pairs with both muted and vibrant tones which makes it a fabulous choice as a base note for any room in the home. It's a particularly exciting colour to introduce in a spring refresh and one which could just spark a move away from homes filled with greys and neutrals!

The colour is rooted in nature and has been inspired by the red cochineal dyes used by Central and South American native tribes. And with this connection to nature, we love to pair it with greens working across the spectrum from sage to emerald or ones with earthy tones such as khaki. Throw in a bold stripe and it has a subtle nod back its Aztec heritage.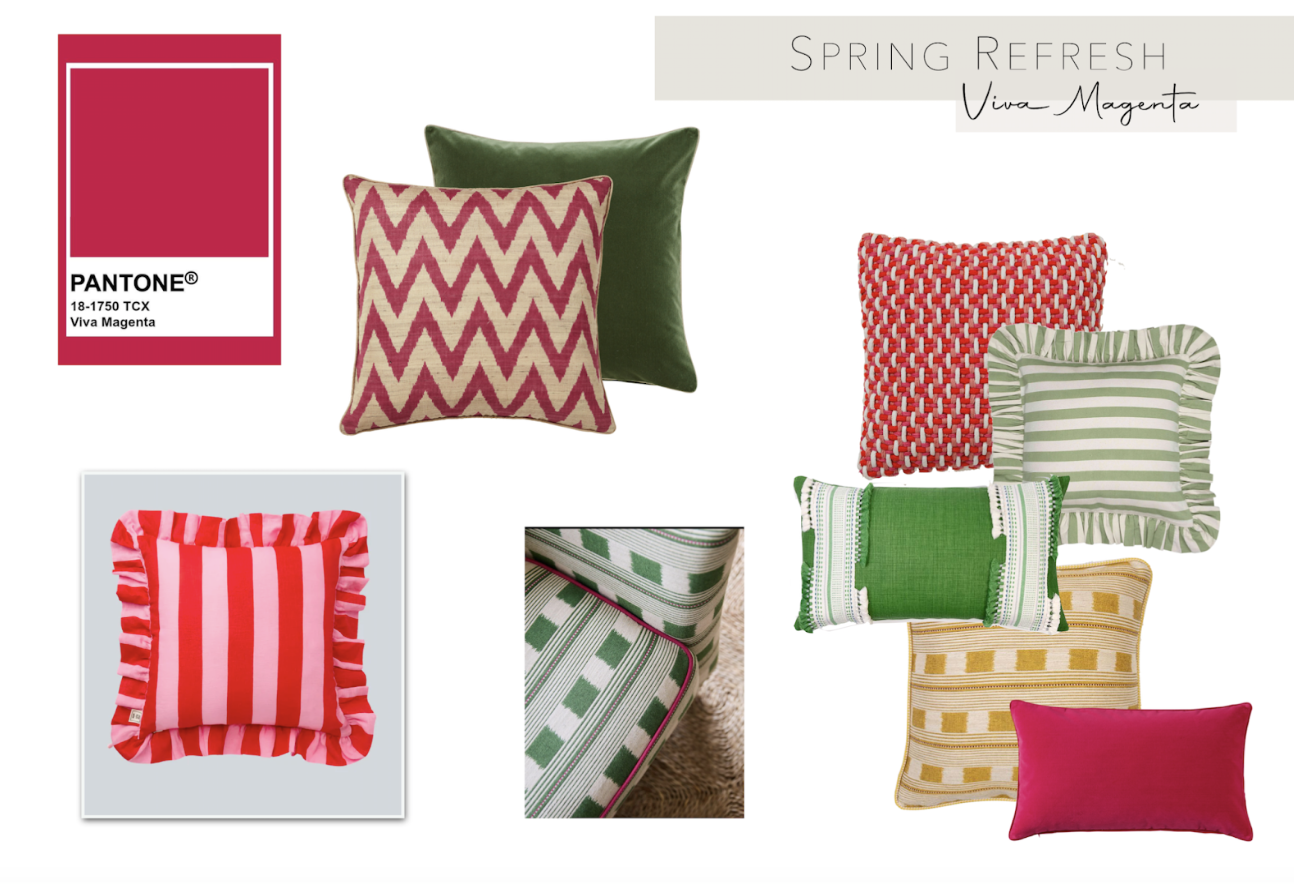 For those loving a maximalist interior, adding pops of magenta can create a colour clash sensation! Think mustard yellow velvet sofa with magenta cushions or a chair upholstered in plush velvet magenta with an emerald green throw. Add in neon accessories or go even bolder and paint a feature wall in a solid block - be true to the colour and embrace the bold!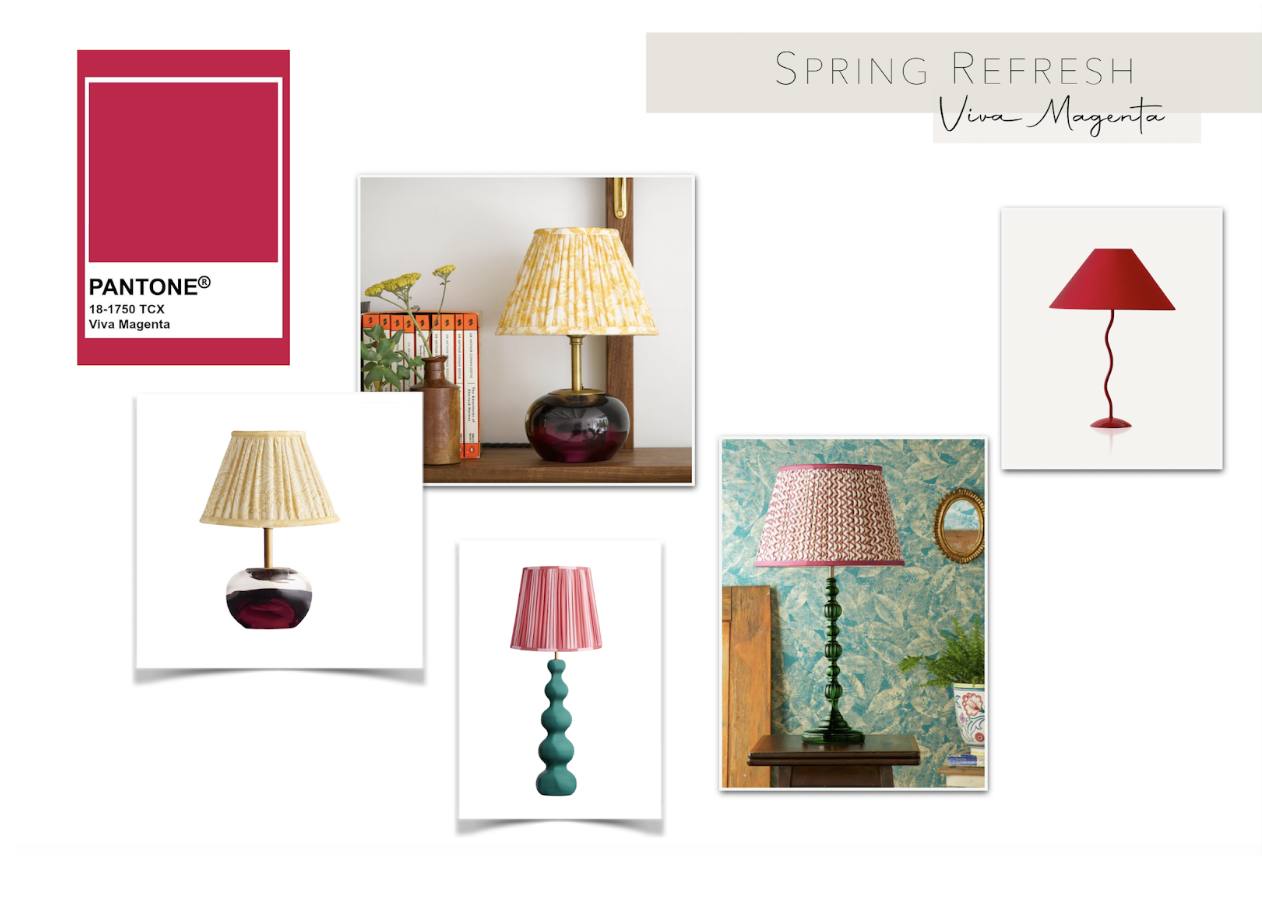 As an alternative, magenta can also be used as an accent colour with more traditional schemes and it's a great choice to invigorate both warm and cool tones. Picking a heritage wallpaper or fabric which has a touch of magenta is a fabulous way to introduce this exuberant colour into any room.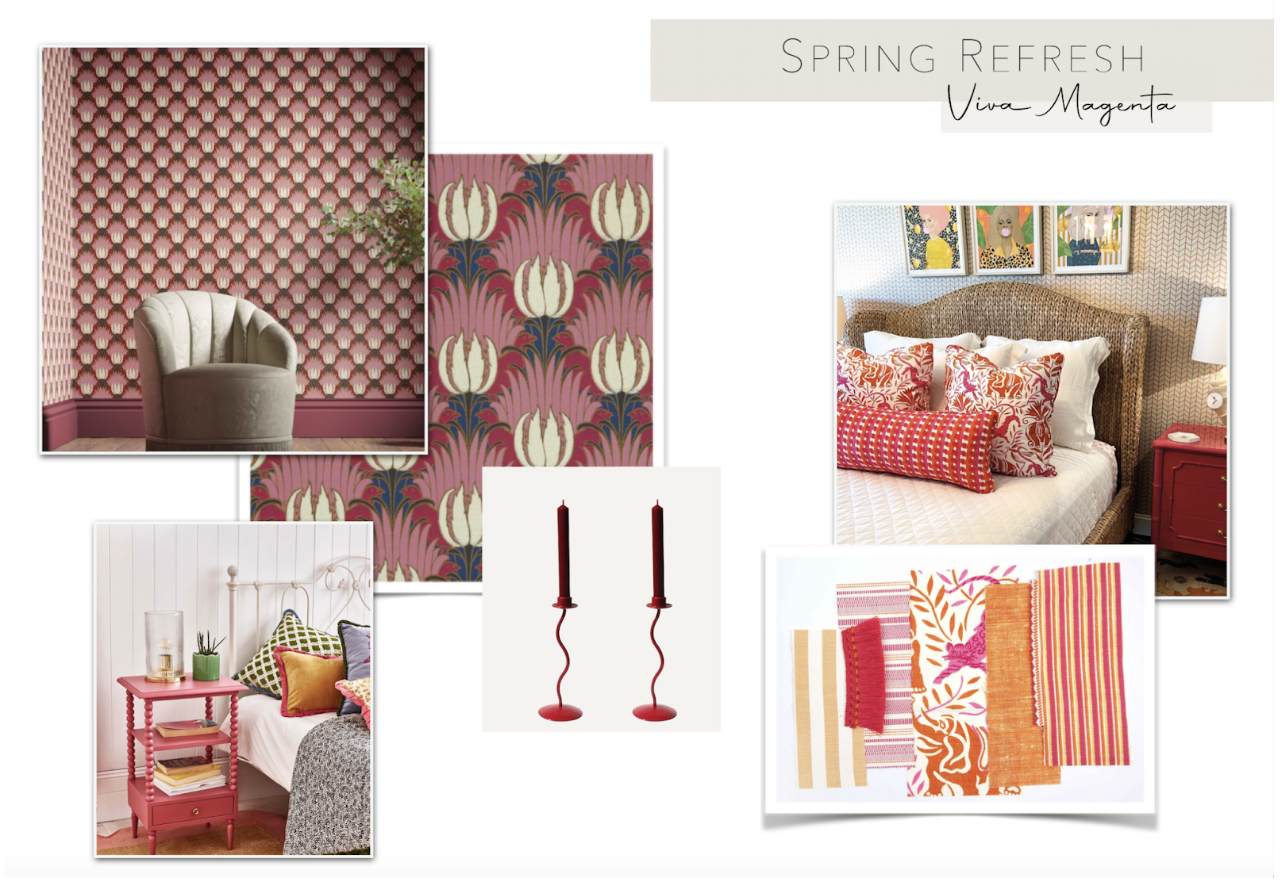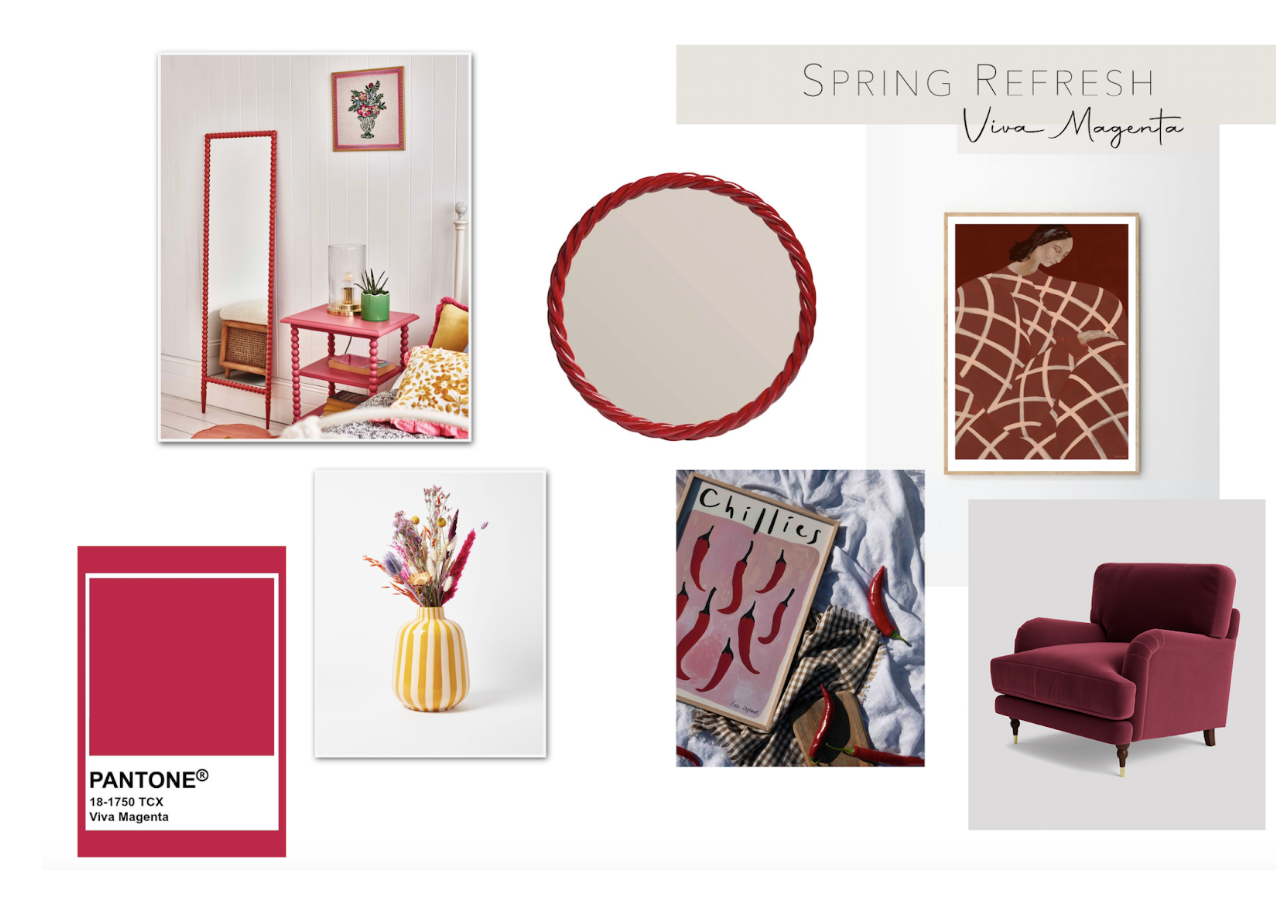 Interested in using this fabulous colour in your home? We can help by designing and implementing fresh interiors which use magenta in a way that suits you!

Contact us at: hello@renaissanceinteriorshw.co.uk to enquire about our Interior Design, Design and Build and Bespoke Soft Furnishing services or make an appointment to visit us in our Hartley Wintney design studio office!