Style Without It Costing the Earth
05 Jul
More and more of our clients are wanting to include eco-friendly products and materials in their homes without compromising on style. With technological advancements in plastic recycling, paint mixing and building materials it is possible to create a stylish finish which ticks the eco-credentials as well as the aesthetic.
Whether you are working on a new build, remodelling or refurbishing there are ways in which you can introduce natural, recycled and sustainable products into your home. At Renaissance Interiors we believe that we all should be looking at how we can make good, long-term investments in fabrics, furnishings, and accessories which enhance our spaces and environment.
"Luxury should automatically be about sustainability and quality." Jochen Zeitz, The B Team
The terms 'eco-friendly' or sustainable do not mean that we have to commence on a whole life-style change with composting toilets, wind-turbines or living like Tom and Barbara from the Good Life! Although these are all great ways to live a 'greener' life they are not always a practical solution. Simply by introducing natural materials, ones made from recycled products, or mixing new with old can help to reduce your impact on the environment.
Here are some of our favourite ways to introduce a stylish, greener aesthetic to your home...
Stone
As a natural product this is one of the original 'green' building materials! The best stone to use is always one which is locally extracted - this also helps to reduce your carbon footprint as well as costs.
With a wide range in textures and colours and with its natural hard-wearing properties it provides the perfect material for many applications throughout the home from construction to accessorising - think fireplaces, flooring, staircases, kitchen worktops, or sculptural room dividers.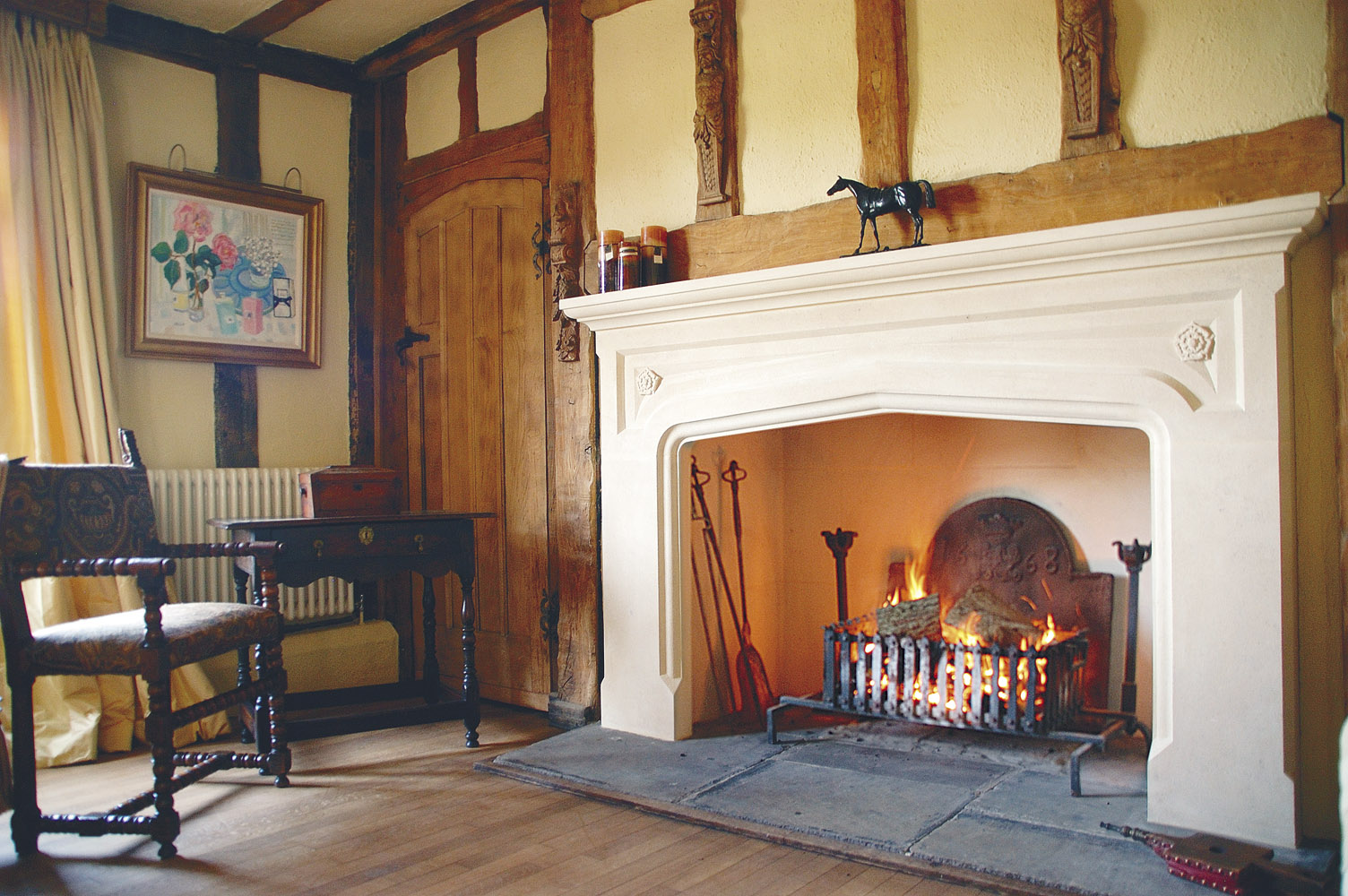 Check out the stunning craftsmanship from Finesse Fireplaces who offers both a made to measure and bespoke service. Sound advice from master stonemason and business owner, Neil Gray, "Be careful when choosing your stonemason...you must see the quality of their work first". When opting for a bespoke service Neil works closely with his clients to personally carve a unique and individual fireplace which fits with the style of your home.
Anything can be carved in stone and we love a new challenge. Sketches, photographs, or even a picture in your minds eye can be made into your dream fireplace. Neil Gray, Finesse Fireplaces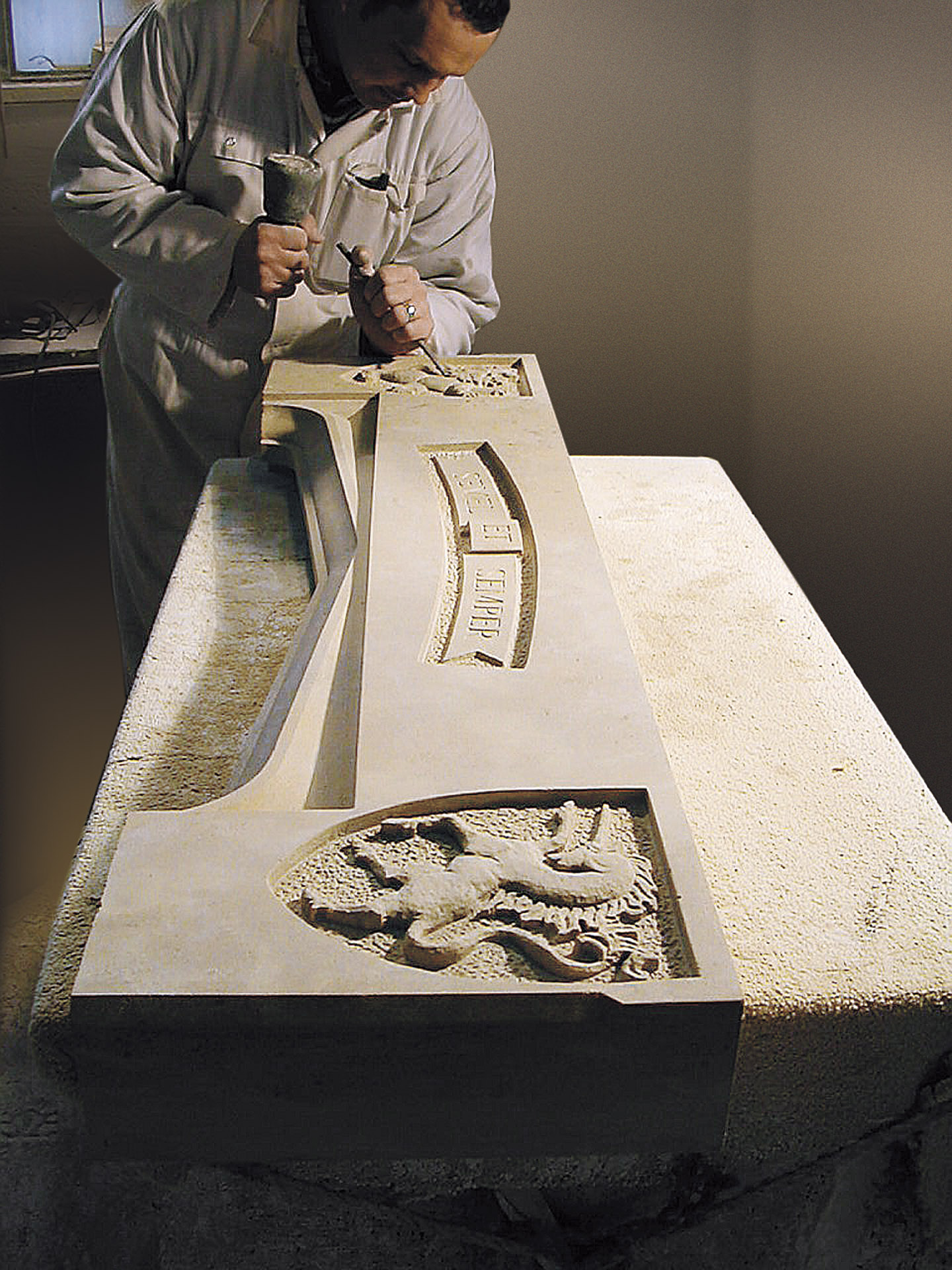 Bamboo
An incredibly eco-friendly building material and uber sustainable due to its prolific growth, bamboo has been used in the building and construction industries in Asia for as long as man has needed shelter!
For UK applications, Bamboo may not be your first choice however, given not only its sustainable credentials but the fact that it is very durable, stable, comes in wide range of colours and grains and is tactile and naturally beautiful, we think that you should consider it for interior spaces as well as external applications. Think about using this fabulous material not just for flooring and worktops but also wall cladding, staircases, doors, screens and of course furniture, as well as externally for decking and cladding.
We love the use of these individual, vertical wall slats as featured in Moso Bamboo Surfaces and the table and bench set made by the very talented Jennifer Newman.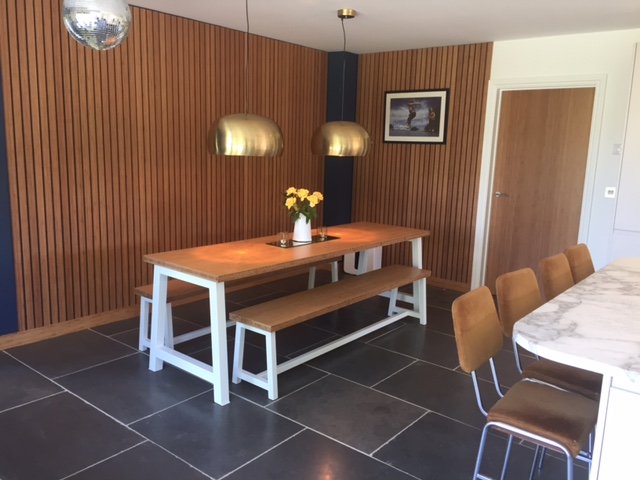 Paint
Traditional paints contain all sorts of volatile organic compounds (VOC's), solvents and formaldehyde and some industrial products still contain heavy metals such as lead and chromium all of which may cause dizziness and headaches and in some cases nausea and sickness. Although ventilation helps to dissipate the chemicals no one is actually sure how long they remain in our homes.
Luckily, we have a wide choice of eco-friendly paints ranging from ones with a very low or minimal VOC content, to ones with a water, clay or chalk base. These kinder products often have a very low odour and an added benefit of easy brush cleaning without the need of harsh chemicals. Coverage and range of colours depends on the brand, some of our favourites include:
Farrow & Ball - with a fabulous colour and product range this paint is found in many well-known hardware stores and also can be purchased online.
Annie Sloan Wall Paint - if you've ever had a go at painting furniture to achieve a shabby chic look then you'll be familiar with this paint. Luckily with the wall emulsion you won't need to wax it! A very hard-wearing and washable finish.
EarthBorn - a wide oil and acrylic free product range with excellent eco-credentials.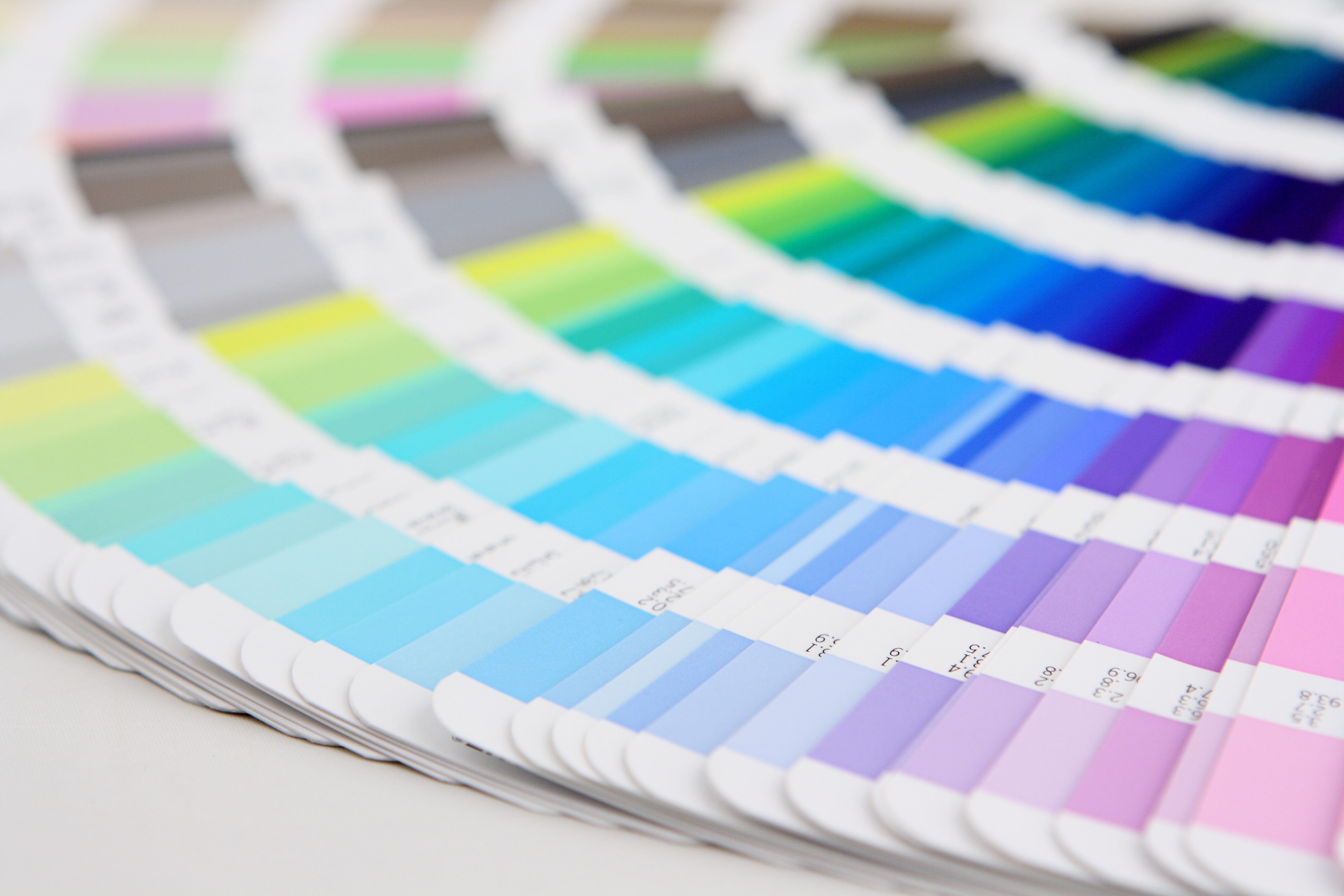 Of course, you may want to include wallpaper in your home. These have also traditionally been sources of high VOC's due to the inks and vinyl used in the manufacturing process and the solvents used to hang. There are increasingly more eco-friendly papers on the market some regularly available in decorating stores and others as trade-only. One of our favourites is Little Greene who offer a great choice in finest grade papers from sustainable forests, non-toxic pigments and also wallpaper paste which don't contain solvents.
Bring the Outside In
One obvious way to go truly green is to include house plants into your design! Bang on trend and a fantastic way to purify the air in your home. Choose a mix of plants for different rooms depending on light and temperature needs. Some of the best, and easiest to care for, are:
Spider Plant (Chorophytum comosun) great for removing formaldehyde from the air and super easy to propagate new plants from off shoots.
Peace Lily (Spathiphyllum) helps to filter out benzene, trichloroethylene and formaldehyde whilst also boosting humidity levels when in flower.
Swiss Cheese Plant (Monstera deliciosa) for a good all-round air purifier, a fast growing and impressive plant!
Devils Ivy (Epipremnum) another all-round good air cleaner which requires little watering and can withstand shadier rooms.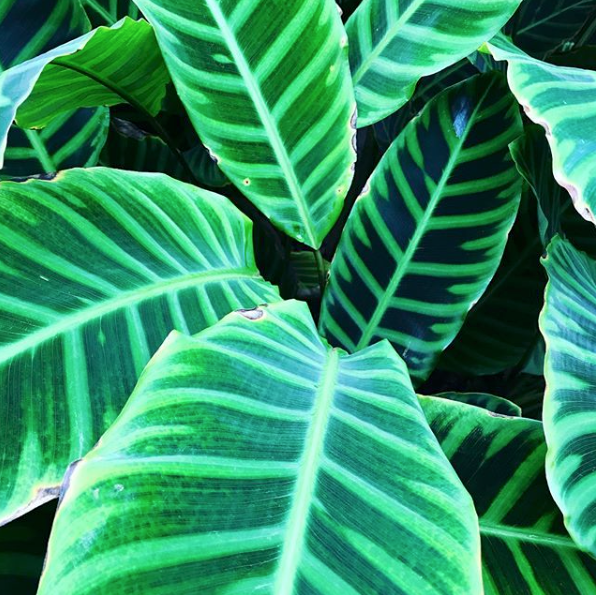 Biophilia and biophilic design have become buzzwords with regards to urban and work-place design helping us to reconnect to the natural world. Companies such as Blue Bamboo Design introduce elements of nature through their use of natural materials, textures, patterns and colours.
Using products such as granular cork and cork fabric with environmentally friendly stains they create bespoke, space specific, hand-crafted tiles, wall hangings, coverings and screens which help to produce a sense of well-being and a positive space to work or live in.

"Research has shown that by incorporating elements of nature into interior spaces stress, blood pressure levels and heart rates can be significantly reduced." Michaela Springfield,Blue Bamboo Design
Why not also think about including water in your design? A cascade wall or indoor water feature enhances your feelings of wellbeing and also helps to improve your air quality. If you don't have the internal space to accommodate such a feature, consider using water as a link between your inside and outside spaces. Think of your garden as your outside room. We still wish to entertain in it and enjoy being in the outside space, so think of it in the same way you would an inside space.
See how this fabulous garden created by Outside, a Hampshire based garden design company, connects the house to the garden. The elongated rill leads from the house into the garden like a path and is connected to the dining area allowing guests to appreciate the sound of water falling from one level to another.
The reflection pool mirrors the glass courtyard containing the main dining terrace, perfectly complimenting the contemporary house. With the water visible from the interior, the pool is connected to the home through the play of light and movement from shadows and reflections.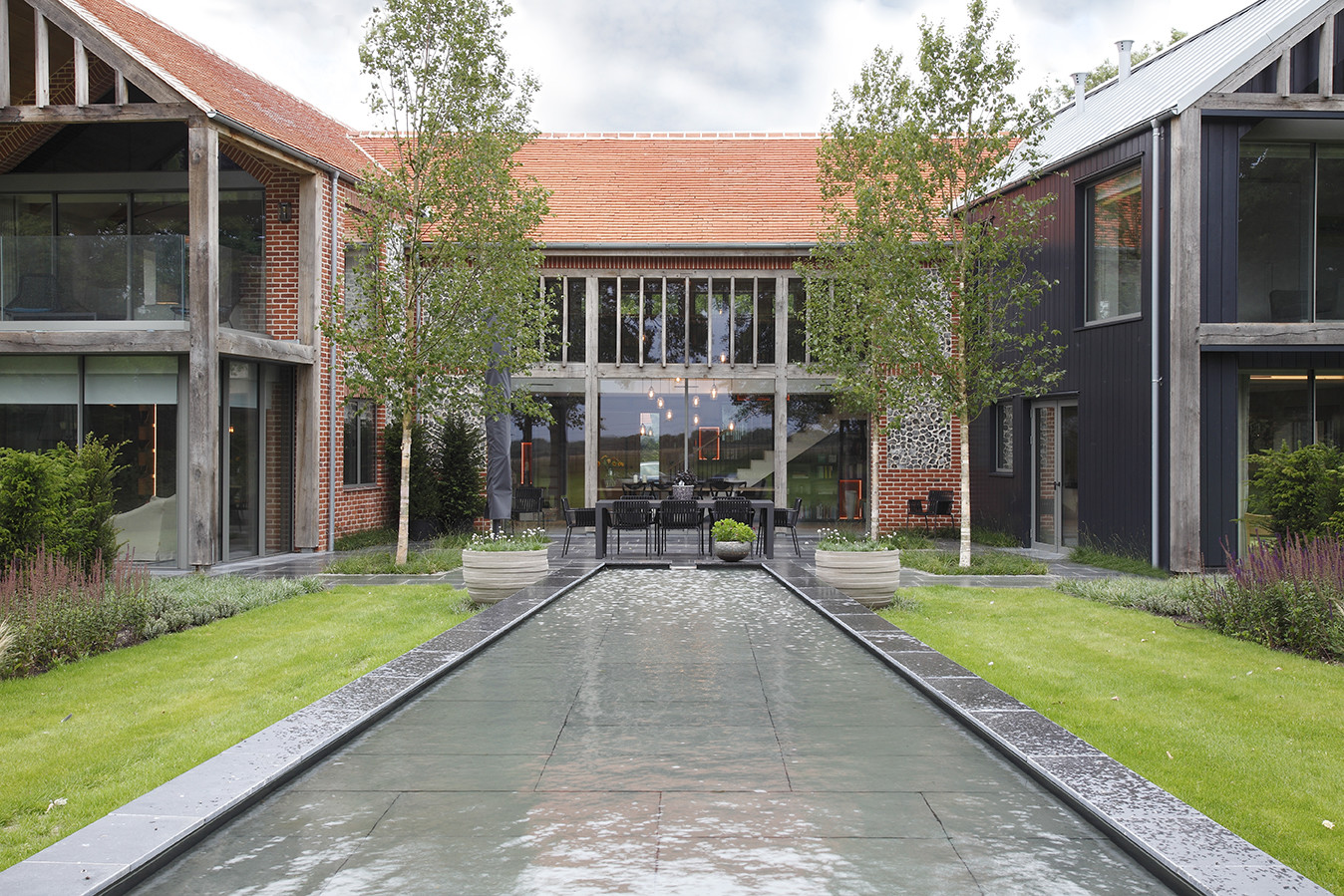 The Finishing Touches

When it comes to your soft furnishings revolutionary ways to recycle plastic into hardwearing yet soft material mean that you can introduce products which tick the eco-friendly and child-friendly boxes!
Off the shelf soft-furnishings from companies such as Weaver Green are a fantastic way to include recycled fabrics into the home. This Devonshire based company uses recycled plastic bottles ethically sourced and woven in South East Asia and Turkey. Their products are soft and durable and can be cleaned without the need of harsh chemicals. Found in independent stockists up and down the country and online we love their patterns and choices of colours.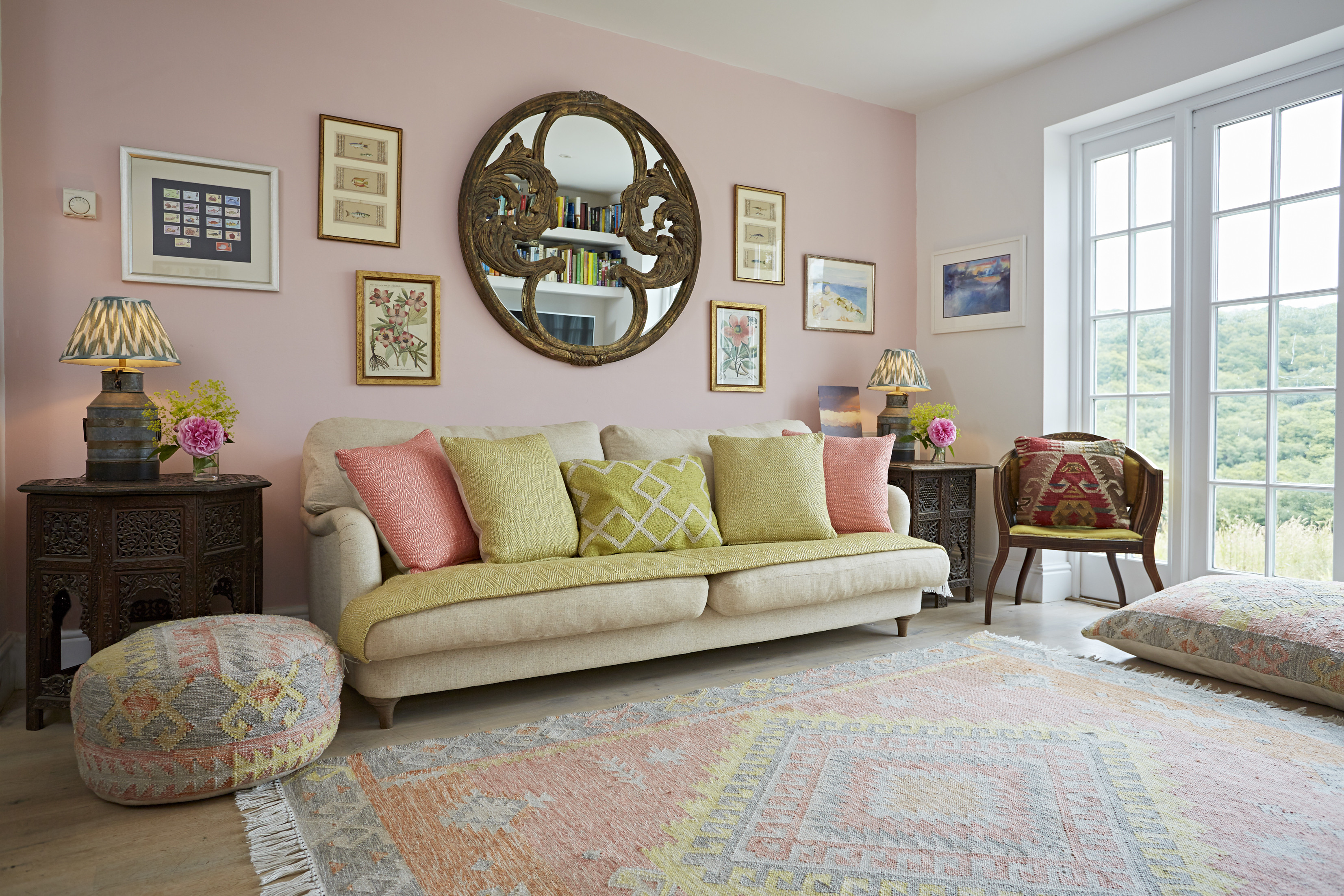 Other fabrics to consider are organic hemp or 100% cotton (organic or transitional -organically grown and awaiting certification). The Organic Textile Company based in Wales offer a wide range of fabric from natural and undyed to jersey, linens, denim, fleece, flannel and also bamboo silk which we're very excited about!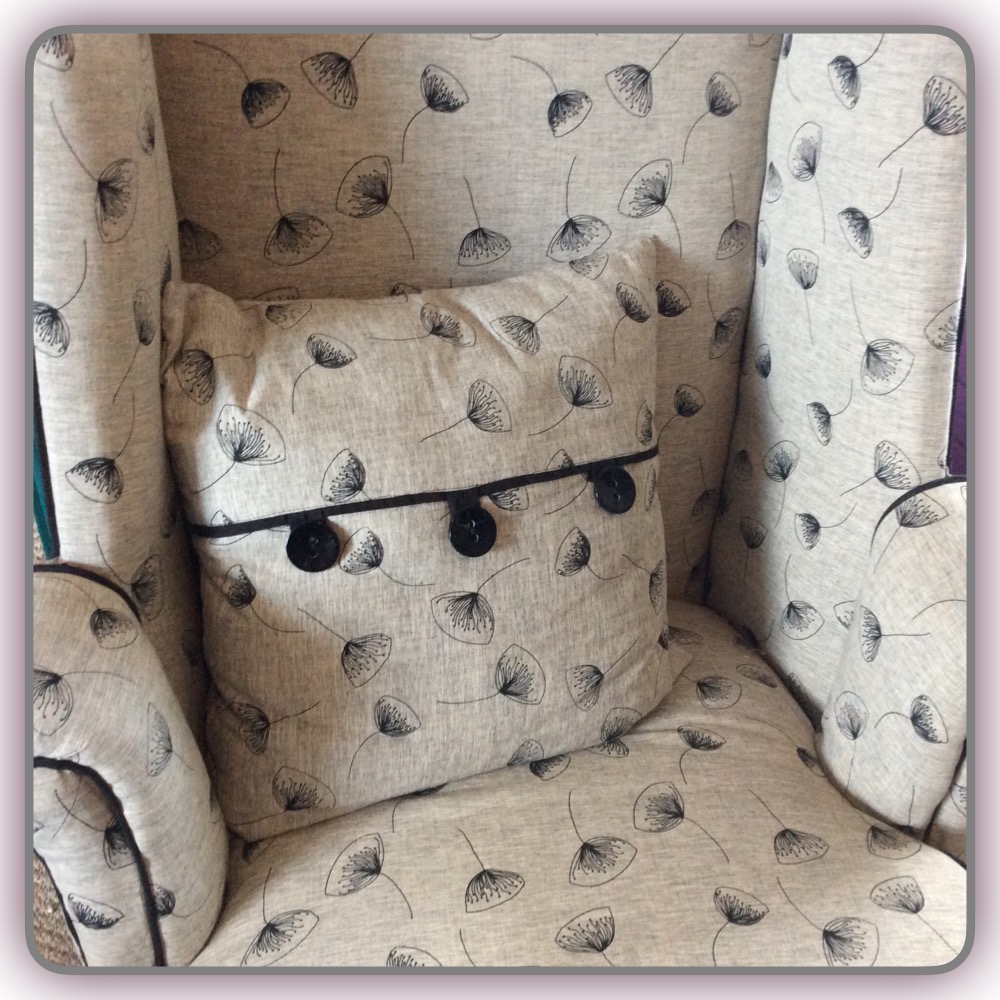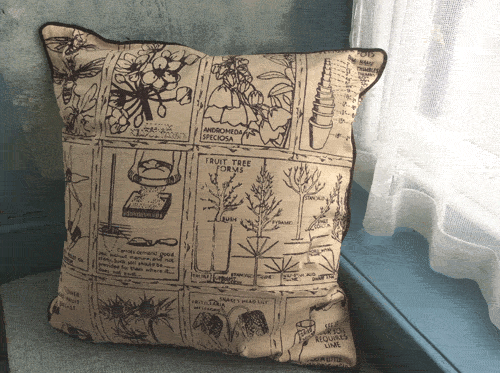 Although some chemicals are needed to convert bamboo to yarn (sodium hydroxide which is also used in the production of paper and soaps) it is grown without chemical intervention unlike ordinary cotton which is heavily sprayed and the finished cloth is certified as being free from harmful substances. The process for the creation of these fabrics is done in a closed loop system where the company have control from start to finish. What's more this fabulous company support their weavers by reinvesting profits into community initiatives. Read about their Kerelan partner Genesh and the artisan process of making their fabrics.
Also consider fabrics from Malabar whose ecologically-friendly ranges Taishan and Timba use bamboo fibres, organic yarns and dyes and a luxury faux suede fabric from Sensuede which is made from recycled polyester fibres offering great stain resistance and use for a wide range of applications.
Other finishing touches to consider are mixing new with old. We love Vinterior which is a great place to source pre-loved furniture. Catering for all styles the site boasts one-off icons to modern day replicas. Many an hour can be consumed looking for a new statement sideboard or set of chairs!
Now is a great time...
Your design should always reflect you and now is a great time to ensure that it can also be kind to the environment without compromising on style. If you are looking for ways to include sustainable and eco-friendly products within your home speak to us to see how we can help you.
"Sustainability is no longer about doing less harm. It's about doing more good." Jochen Zeitz, The B Team