5 Principles of Interior Design: Synchronisation
18 Sep
Continuing our look at the five principles of Interior Design, 'synchronisation', also described as 'harmony', is a designer's mission for presenting a unified message. Everything working together with common themes connecting all elements.
The Scandinavians call this the 'red thread', a design DNA which binds rooms together to provide cohesion and equilibrium.
Harmonies come from multiple elements working well together. This can be colours or textures and it's having just the right balance, in the right place - their interaction determines whether they harmonise Adding plants or sculptural elements to a room can make a design soar and take it to a whole other level, as can larger scale mirrors. Just like adding seasoning to a recipe - just enough, but not too much.
Synchronisation can be achieved throughout the house when all internal spaces are looked at as a whole or on an individual room basis however, it always stems from a clear understanding of identity and function.
We've often talked about our starting point as a discovery, as a time to really understand our clients' needs. Often, we are called in to help when rooms simply 'do not work', where the potential is untapped and restrictive. Rooms which seem dark, lifeless, a mish-mash of styles, conflicting patterns and materials do not 'spark joy', to quote Marie Kondo, and lack unity. Sometimes it is hard to see what isn't working and clients speak of spaces which just don't feel right.
Therefore, understanding identity is key to producing a successful design - this is an essential part of the discovery.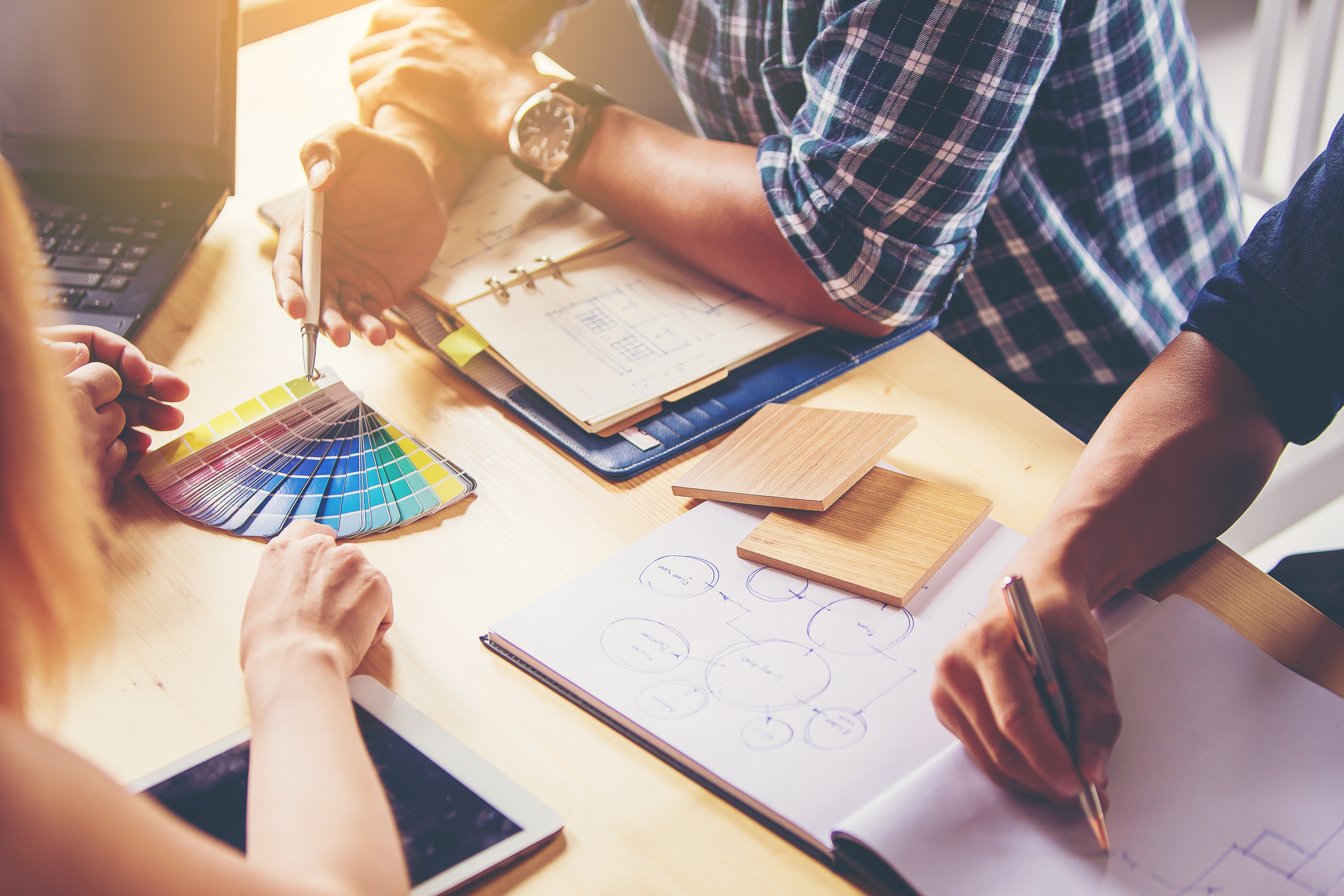 Understanding the function and use of a space is the starting point of all good design
Synchronisation comes in many guises! A rhythm can be achieved from the design in a fabric used for curtains which is then balanced, repeated or mirrored on lampshades, cushions or rugs. Or simply an element such as an accent colour or shape can be used in repetition bringing multiple items together. Even the scents that you use throughout your home have an impact! Think about each room having its own identity fragrance – kitchens with a refreshing citrus, bathrooms a sea salt/ozone freshness and a living room with an intense warmth of sandalwood. These will help to create an individual identity to each room however, when seen as a whole, each space works together.
Indeed, the principle of balance which we looked at in our previous guide, can be used to enhance the unity of a room. A structured layout can be complemented with a linear or geometric shapes whereas an asymmetrical layout may look better with an abstract pattern.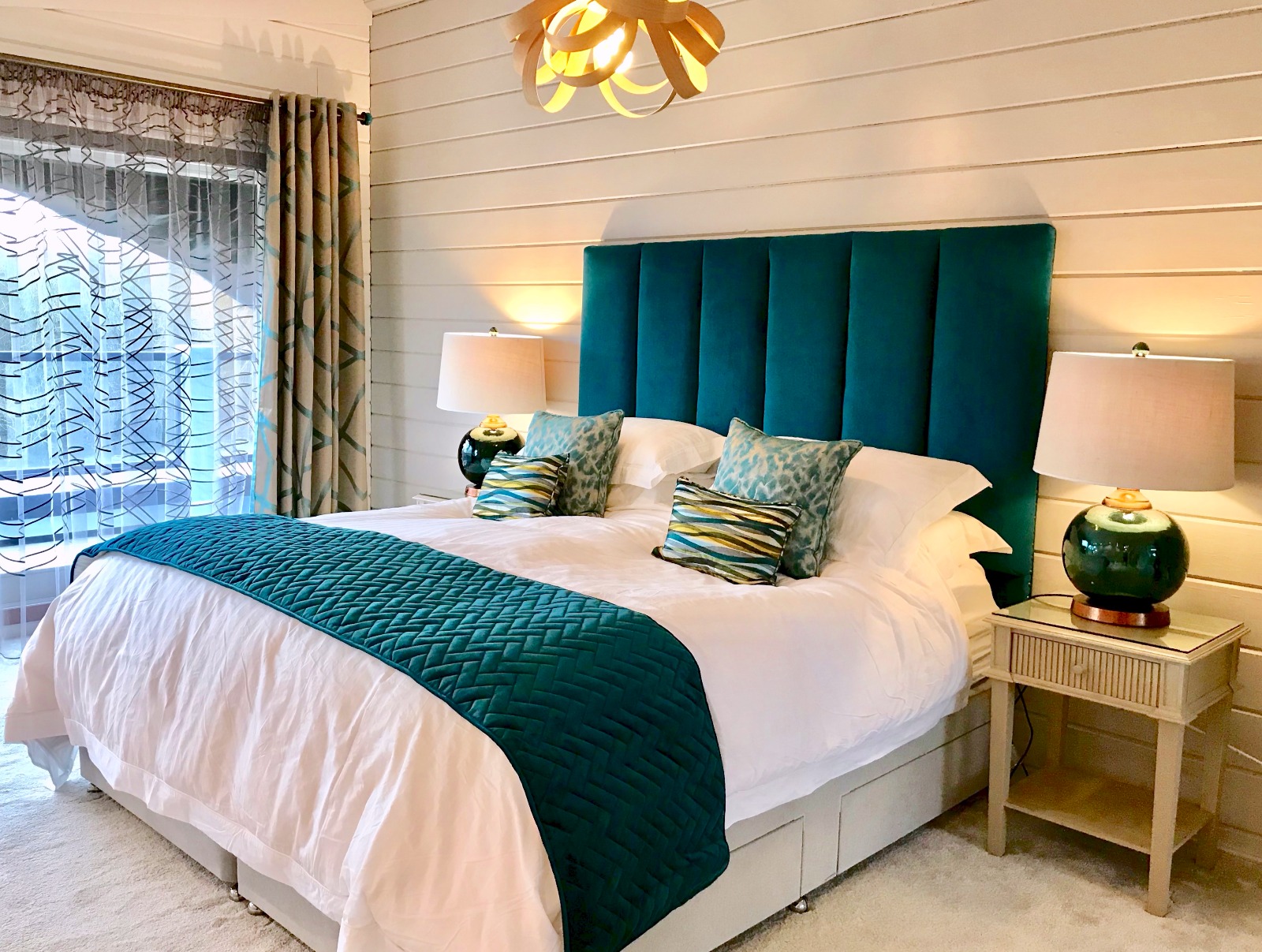 Bedroom designed and created by Renaissance Interiors where the colours and fabrics are used to create a unified finish
A restricted colour palette can also be an effective way to achieve unity in a design. However, be careful to avoid a flattening effect. Our up-and-coming guides will show you how to use scale, composition and emphasis to help avoid this!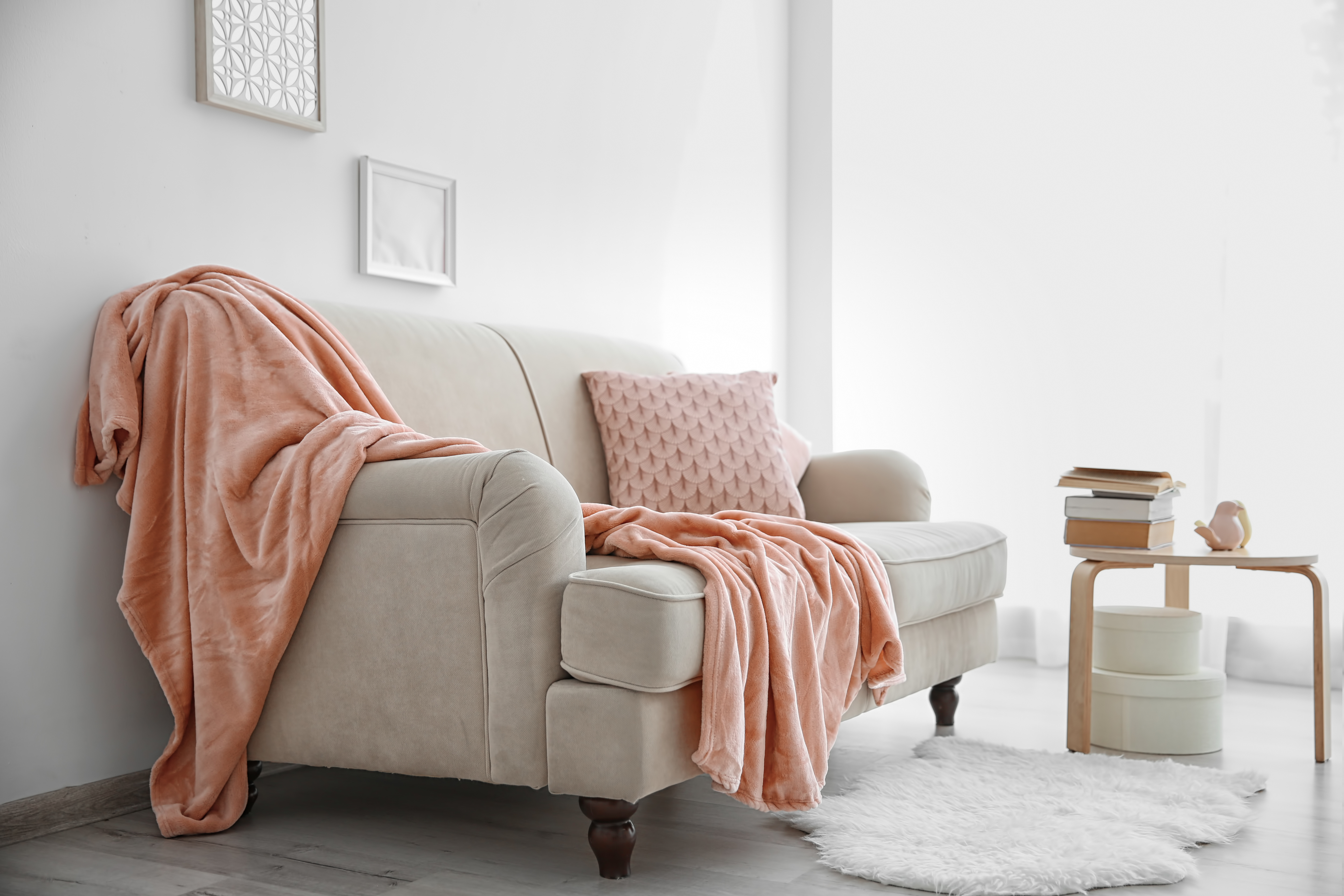 An accent colour and mix of textures help to avoid the flattening effect of a restrictive colour palette
Even the styling of a room with enhance the harmony. Abigail Ahern's (Interior Design guru) passion for building layers of context, placing items on top of each other, is in the pursuit of synchronisation, drawing the eye from level to level of groupings of books, small collections or tiers of cushions.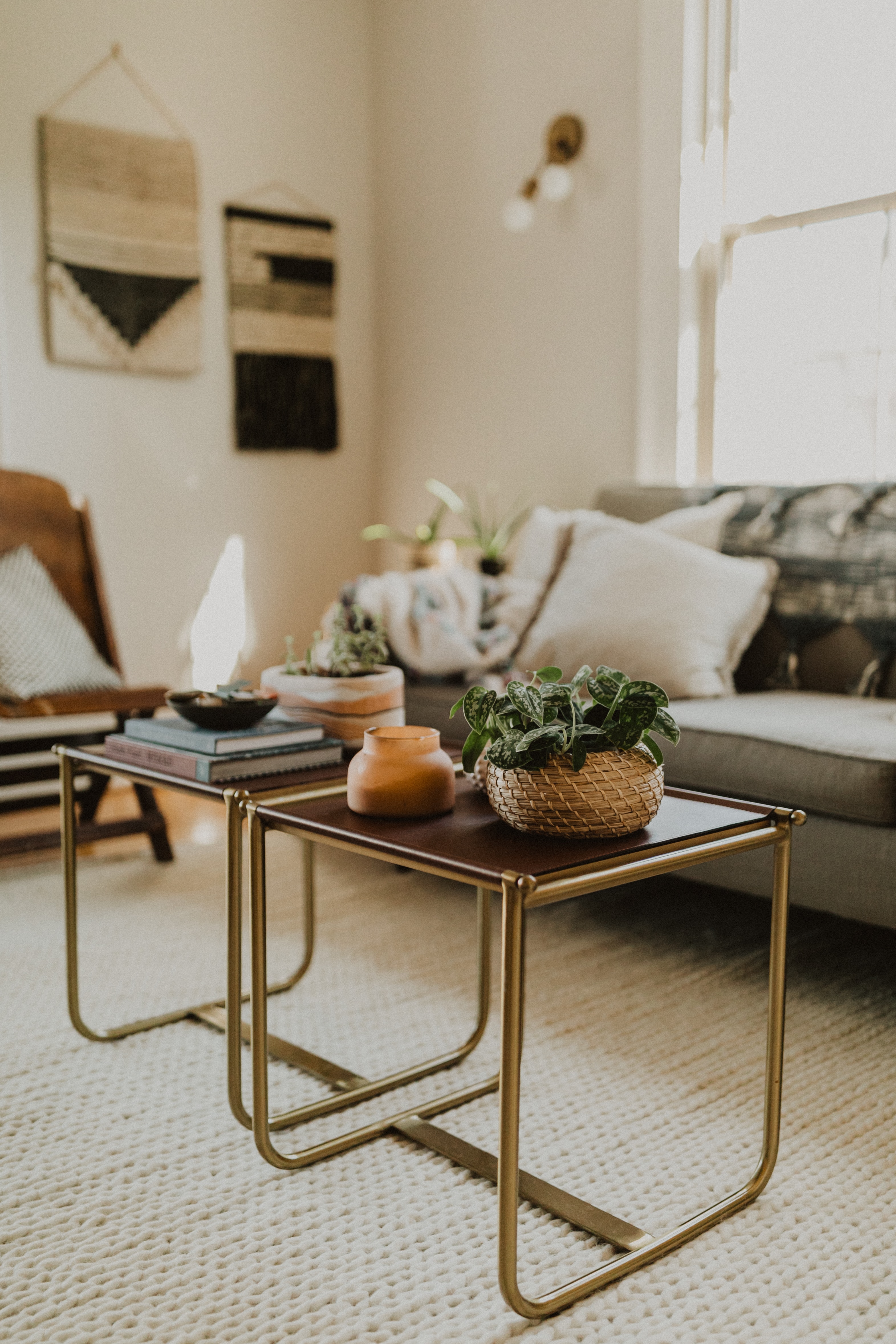 Photo by Hannah Busing on Unsplash
When a design is successful in bringing about a synchronisation through style, material, pattern, colour or layout then balance is also achieved and a sense of calmness and comfort delivered.
Next in the series: Scale