High Ceilings and Apex Windows
22 Apr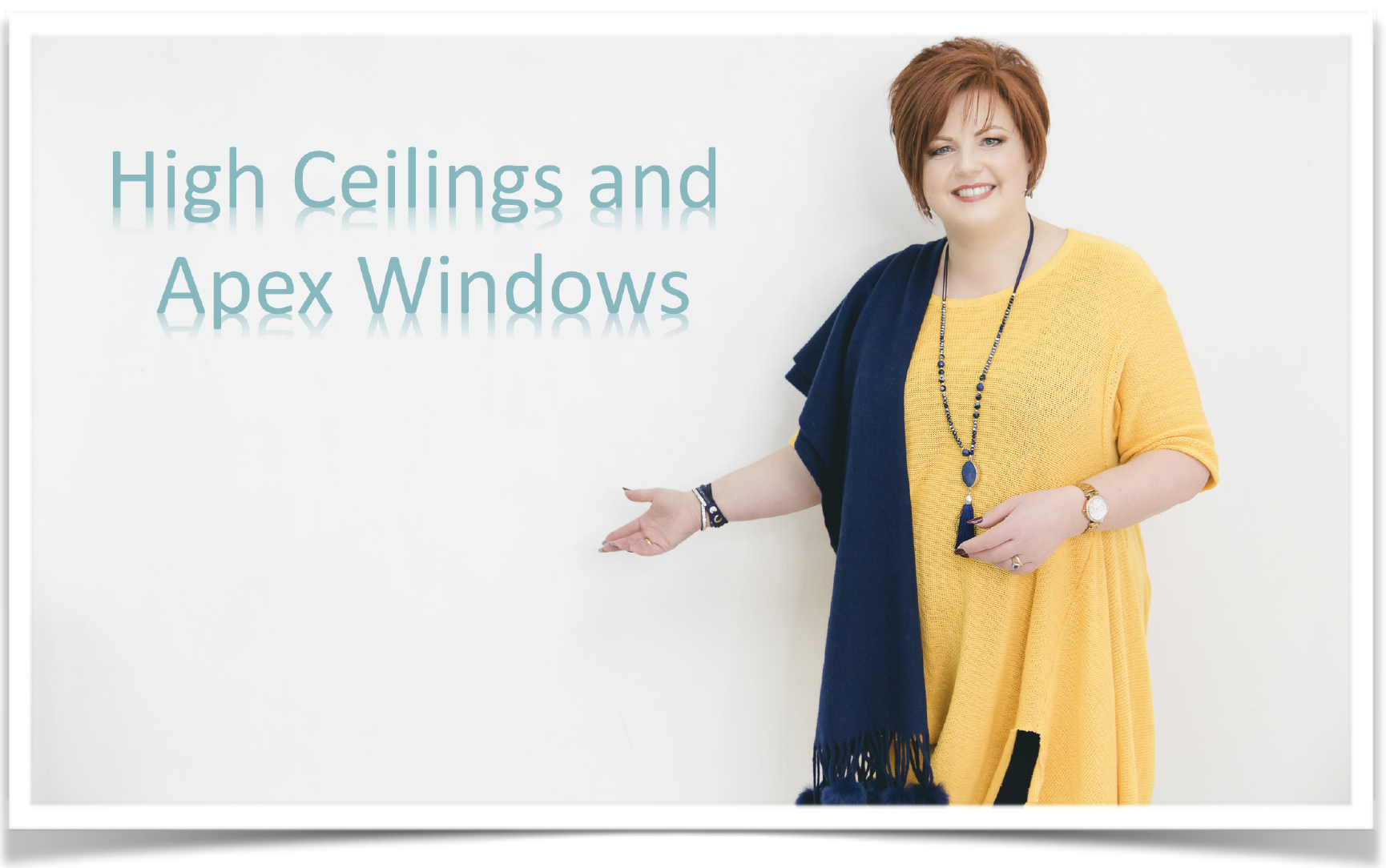 When you're designing your new home and you are considering the space, don't forget that space goes up as well as out.
Thinking three dimensionally, building volume in to your home, is a valuable tool to creating a great design and will open you up to a world of possibilities. Think beyond a 2D footprint of a room.
A standard ceiling is between 2.4m and 2.7m high and should increase incrementally with the scale of the room. With the trend of open plan living, you need to bear in mind that the larger the room, the lower the ceiling will feel. Although this is an optical illusion, it is important to consider for a comfortable and uplifting living style. So, if you are planning an expansive room then you should factor in a higher ceiling.
Entrance halls benefit hugely from higher ceilings and make for a welcome with a wow factor.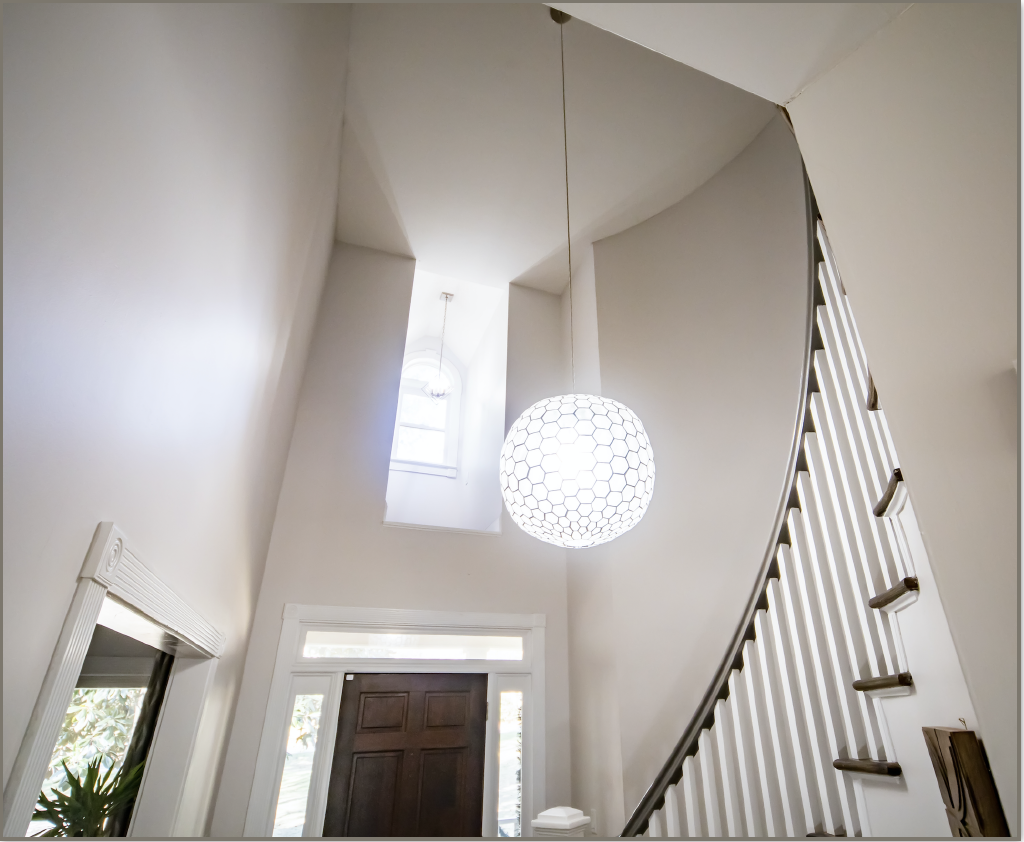 High ceilings create a dynamic feature that will uplift you everyday and offer a game changing unique selling point should you consider putting your house on the market in the future.
A trick to adding height to a large room, without the need to make significant structural changes, is to add a lantern ceiling. This will bring in the light from the sky and give you limitless height. This also works really well if your room is particularly large, as you can use the part of the room that projects beyond the main building to draw natural light into the deeper part of the room An area that would otherwise receive only limited borrowed light.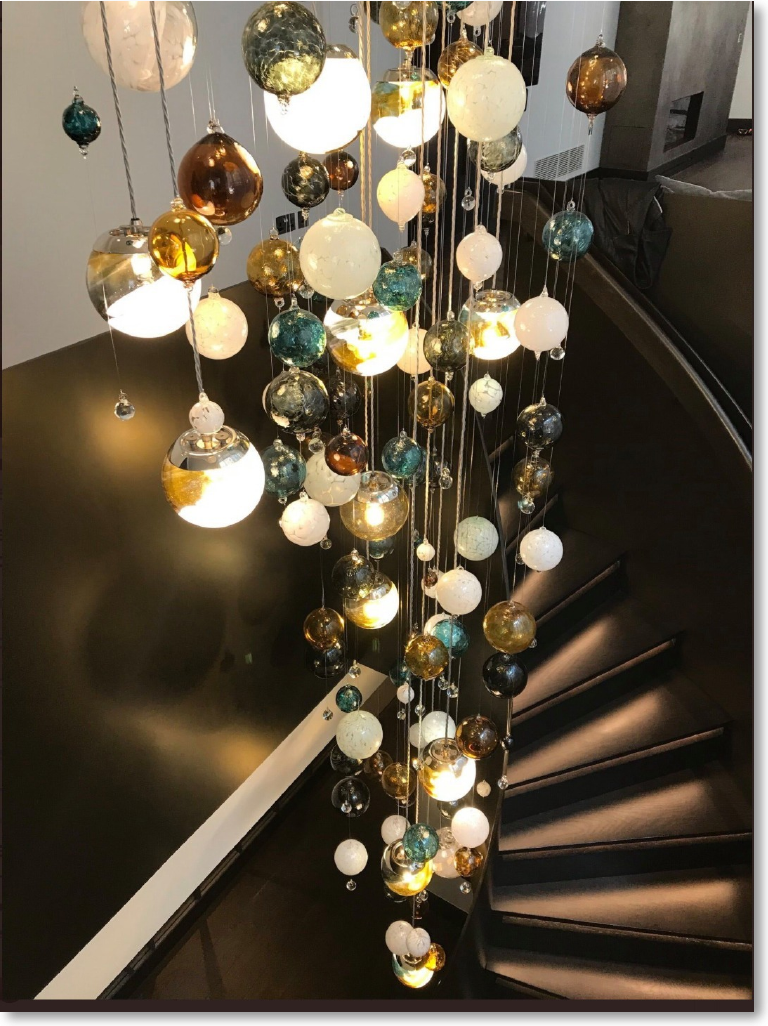 If limiting construction costs or extra living space is of higher priority then you can highlight a double height space by showcasing the stairs.
Stairs are the perfect site for a beautiful light feature and you can take advantage of the additional height with something amazing like the bespoke hand blown glass chandelier from Roast Designs as shown in the above picture.
Galleries around a double height space is a clever way to use this architectural feature whilst adding the necessary access to the upper storey's rooms without eating into the private living space. The gallery can still have a very open feel and can also incorporate some living space that overlooks the ground floor, creating an open plan 'extra' room within the additional height.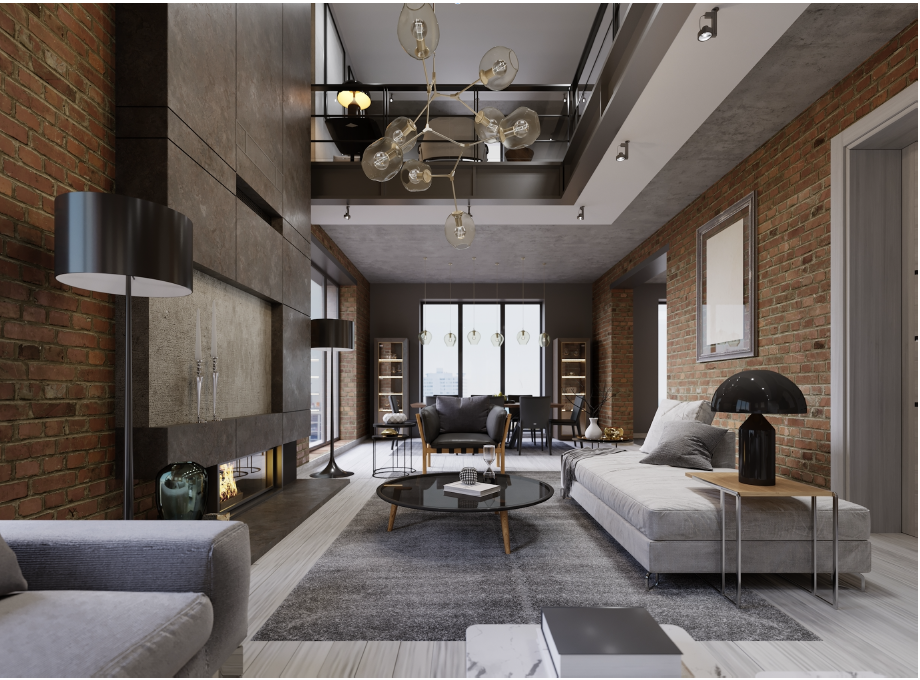 Often, extra height is created by a vaulted ceiling which in turn creates an apex window. This is perfect to overlook an amazing view and looks architecturally stunning. With a reception space, such as a living room or dining room the space can be celebrated in its own right, such as this stunning oak framed aspect from www.oakwrights.co.uk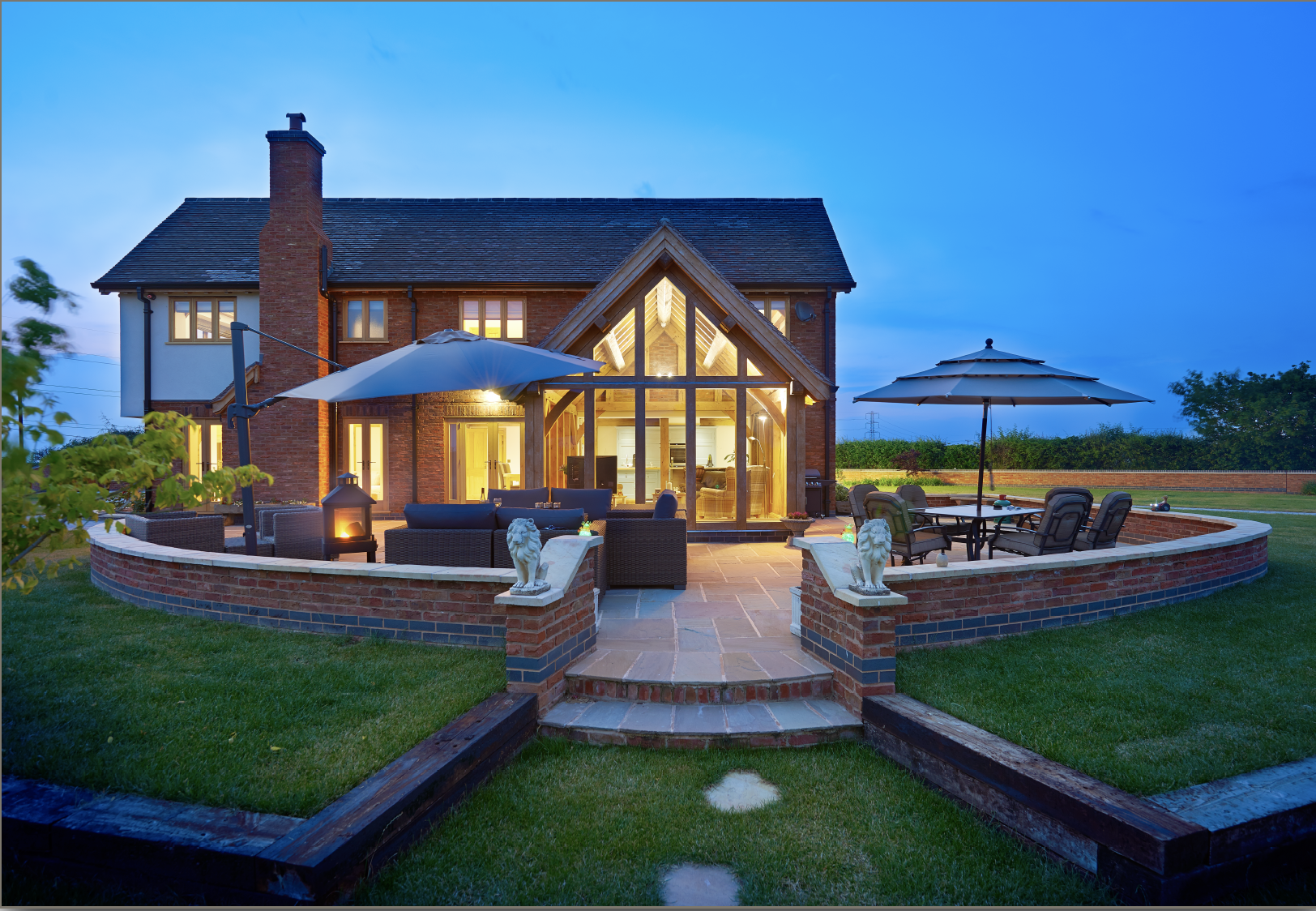 But be mindful as to which room you use this in and the level of privacy required. For example, if you use an apex window in a master bedroom, you will probably require a higher level of privacy than in a reception room.
Another consideration would be the orientation of your home and the natural rise and set of the sun. Imagine that your beautiful statement window allows the rising sun to wake you early every morning. To make this architectural feature work for your lifestyle work with a team who can effectively address such issues whilst sympathetically balancing the aesthetic with the need for privacy.
An architectural/interior design collaboration will bring you the expertise from two fields who will be able to marry the architectural design with the lifestyle requirements to ensure all your needs are met. Avoiding these kinds of decisions before building could result in having to retro-fit a solution.
Retro-fitting a solution means that you will reduce your options for a potential solution. Considering it early and building it in will be more cost effective and less stressful for you. This is something to be discussed with both the architect and your interior designer, preferably before the designs go through planning and construction drawings are created.
With larger spaces and larger windows don't underestimate the additional thought you should give to heating the space nor the power of lighting. The lighting alone will have a powerful affect on shaping the space.
With large stunning windows you will have an evolving story of natural light throughout each day and ever-changing seasons, which you will need to combine with carefully considered internal lighting to create a successful design.
The lighting design should also be considered early in the design period for optimum effect and for streamlining your build.
We are proud to say that at Renaissance Interiors we work very collaboratively with architects to bring you that cohesive thinking that will give you great architectural design whilst keeping your new lifestyle in mind throughout the creative journey. You are at the centre of all design decisions.
Renaissance Interiors - Design With the Personal Touch
www.renaissanceinteriorshw.co.uk
01252 220400