Eco-Friendly Paint, How To Choose The One For You.
23 Nov
Eco-Friendly Paint, How To Choose The One For You.
When looking to refresh your space, it's more important than ever to consider the sustainability of all of your interior finishes. Luckily, these days, there are plenty of choices of products which are produced in a sustainable way. And, one such product, the humble wall paint, has even more options than ever.
So, when considering adding a 'lick of paint' to your walls, what eco-friendly options are available and how can you make the best choice purchases?
What Eco- Friendly Credentials Should You Look out for?
VOC Levels
Volatile Organic Compounds, or VOC's, are a mix chemicals that are found in a range of household products and materials from cleaning products to carpets and furnishings.
Traditional oil and solvent-based paints have typically used a high concentration of VOC's which have enabled a smooth finish. However, they also cause a strong 'paint' smell which has been known to affect those suffering with asthma. Furthermore, the VOC's can lead to headaches, nausea and dizziness in anyone.
One way to limit the damage from VOC's is to ensure that you always paint in a room which is well ventilated. However, there are plenty of choices of paints which use a water base and very low levels of of VOC's further ensuring a lower risk from these chemicals. And, by choosing a paint with a low VOC, these chemicals will not be transmitted further into the environment when cleaning brushes and painting equipment.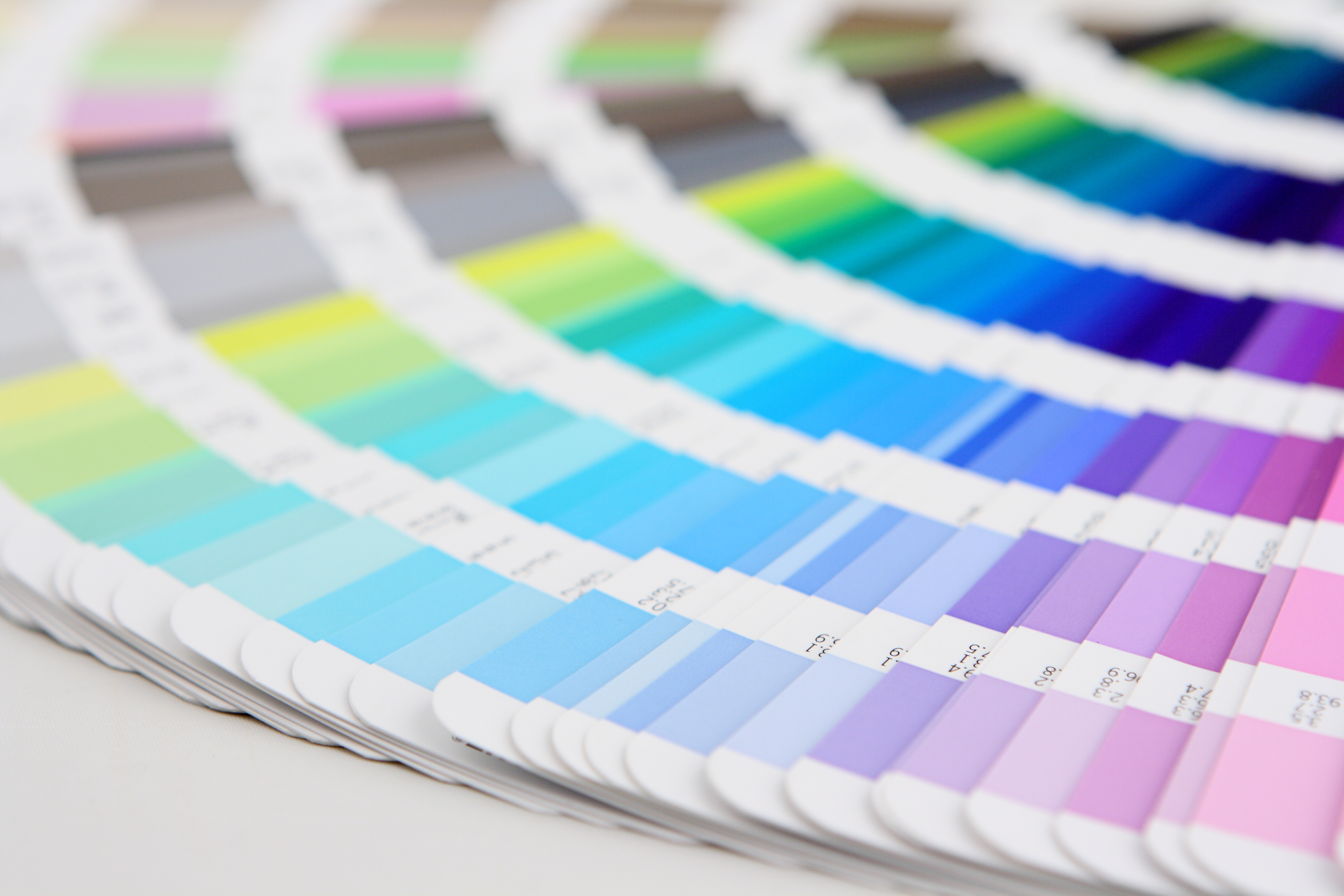 B Corp Certified
Measuring a company's entire social and environmental impact, the B Corp Certification shows that a company is committed to a high level of responsible, sustainable and ethical practices.
Companies which are B Corp Certified will proudly display their certification badge on their website and products. Click here to search for a B Corp Certified brand.

Vegan Friendly Paints
If ensuring your paint is vegan friendly is important to you always be sure to check this with the manufacturer. Paints are not required to adhere the same standards and food and drink and some may not display a vegan logo on the packaging. However, many that are will go to great lengths to advertise this.
And, in case you're wondering what constitutes a vegan paint, The Organic and Natural Paint Company describe it as:
"Vegan paints are made from plant based materials and natural minerals. Some vegan paints are predominately natural lime based, so have no need for animal ingredients, nor have been tested on animals. Other natural paints are predominately natural mineral based, or contain natural oils and have natural resin based binders.
Ingredients that make paint not vegan include animal derivatives such as from the female lac, (shellac) beetle or Ox gal. Paint (and pigments) can include animal bone, or bone derivatives, or has been tested on animals in some way. Some paints contain casein (Casein is a protein from mammalian milk) which is used as a binder to stick the pigment to the base paint."
A Review of Some Eco-Friendly Paint Brands
COAT Paints
Frustrated with complex choices, COAT formulated 'the only 3 paint products you will ever need' and offer a small but comprehensive selection of colours with high quality pigments and grade A quality ingredients.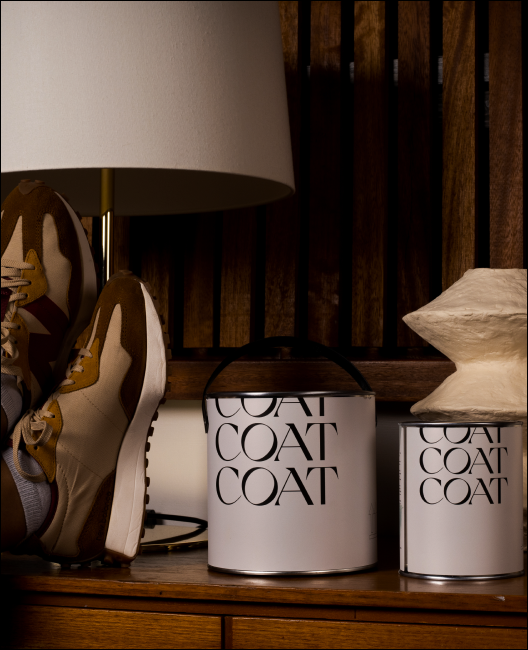 The first UK paint company to become B Corp certified, COAT work with eco-formulations, recycled packaging, sustainable logistics, operations and eco-accessories. They are certified climate positive, support UN Gold projects and back Crisis UK to end homelessness.
The Highlights:
Grade A quality ingredients
Quality Pigments
Quick Drying - 1 hour drying time
Mixed to Order so no separation or wastage
Made in the UK
Colour Matching Service Available
Supports Crisis UK, One Tree Planted Initiative & UN Gold Projects
Sustainability:
Water Based, solvent free, low VOC & Odour
B Corp - First Climate Positive Paint Company
Vegan, Not Tested on Animals
Fully Recyclable, Non Adhesive, Peel & Stick Testers
Range of Sustainable Brushes, Paint Trays & Rollers etc
Recyclable Paint Tins
Cost:
£87 for 5ltr Matt Emulsion
Coverage:
10m2 per litre (2 coats recommended for maximum depth and durability)
Colour Selection:
70 Shades Available (& Colour Matching Service)
Lick
With sustainability and community as their driving force, Lick aim to create a people-powered decorating movement that does good and looks good too.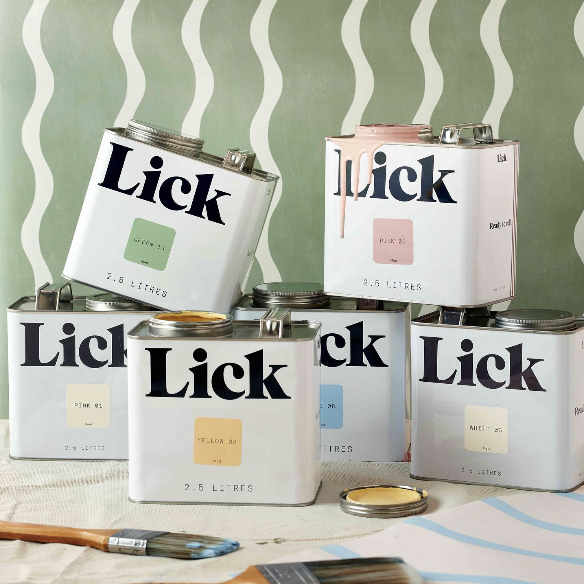 It all started with their development of peel and stick tester stickers in a bid to reduce waste and have less impact on the environment. Now B Corp certified, Lick pride themselves in being their customers partner in decorating, making better decisions for the environment, looking after their employees and contributing to communities.
All of Lick's paints are water based, low VOC and made to order, reducing waste. The company also support charity:water with 448litres of clean water donated here tin of Lick paint sold and partner with 4Ocean to remove plastic from our oceans.
Pros:
Mixed to Order so no separation or wastage
Only work with suppliers in UK/Europe for less environmental travel impact
Supports charity:water & 4Ocean
Sustainability:
Water Based, Low VOC, more easily biodegradable.
B Corp Certified
100% Biodegradable Boxes (Packaging)
Vegan, Not Tested on Animals
Peel & Stick Tester Stickers
Range of Sustainable Brushes, Paint Trays & Rollers etc
Recyclable Paint Tins
Cost:
£84 for 5ltr Matt Emulsion
Coverage:
10m2 to 12m2 per litre (2 coats recommended for maximum depth and durability)
Colour Selection:
127 Shades Available


Farrow & Ball
Long known as the go to brand for heritage colours, the richness and character of Farrow and Ball's colours are the result of a combination of age-old methods and high-quality ingredients that 'create an inimitable vibrancy and life in every room of the home'.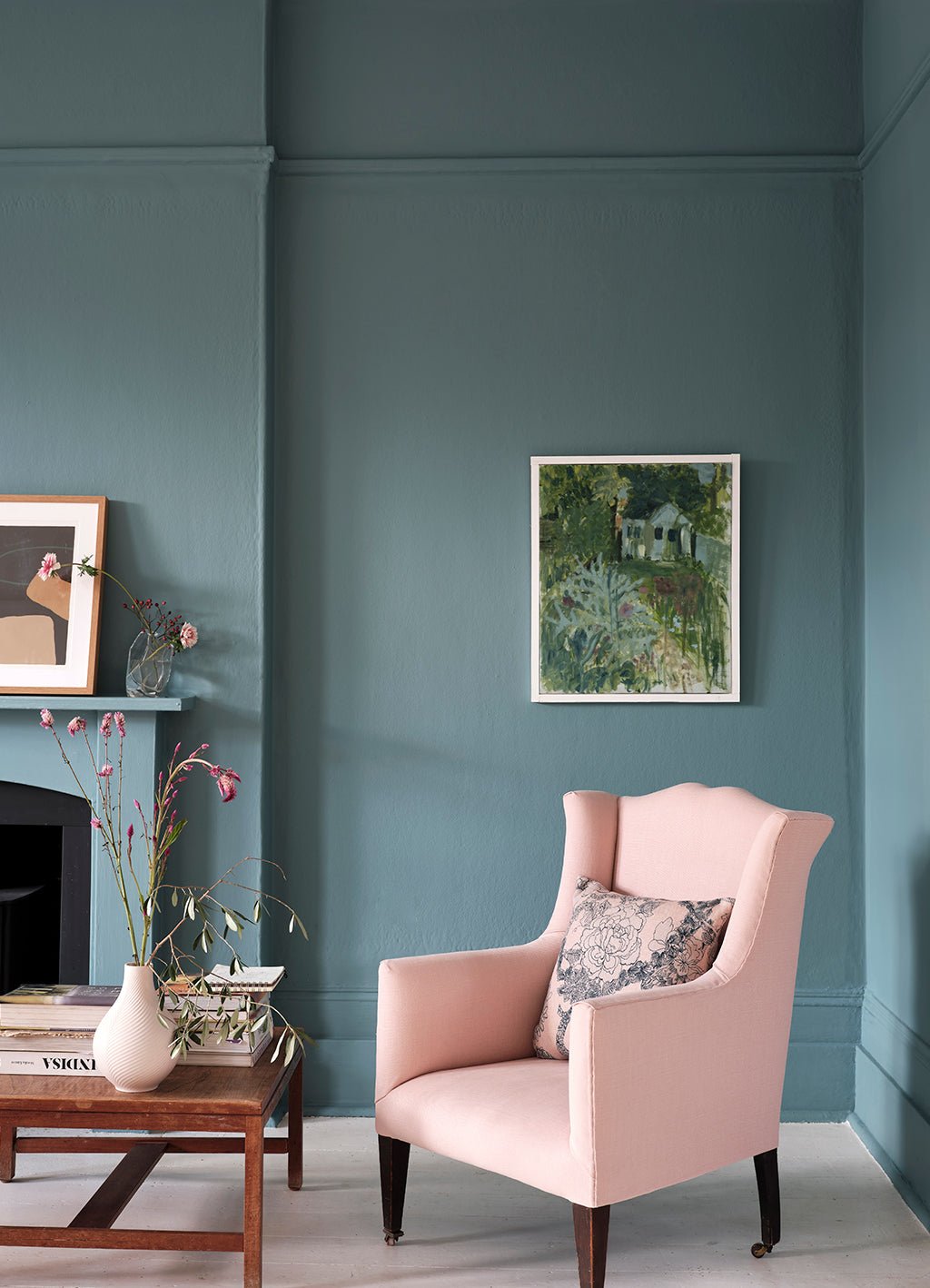 In 2010, Farrow and Ball made the bold decision to move their entire range of oil based paints to eco-friendly water based finishes with low VOCs. From recyclable paint tins to their responsibly sourced wallpapers, making sure that their paint and paper is as kind as possible to the environment and the people who use them is at the heart of everything they do.
Pros:
Entirely Water Based Paint Range, Minimum or low VOC.
Every Ingredient, Including pigments are responsibly sourced.
High Quality, Durable Paints achieving the highest possible scrub performance rating
Well known, recognisable heritage colours
Sustainability:
Water Based, Low VOC
Mostly Vegan (2 products have leather derivatives)
Not Tested on Animals
Recyclable Paint Tins
Cost:
£89 for 5L Matt Emulsion
Coverage:
Up to 14m2 per litre (2 coats recommended for maximum depth and durability)
Colour Selection:
132 Shades Available
Little Greene
An independent, British brand representing 300 years of decorative history. Little Greene paints, which are produced in North Wales, are the only British paint manufacturer still producing a complete range of traditional and modern finishes.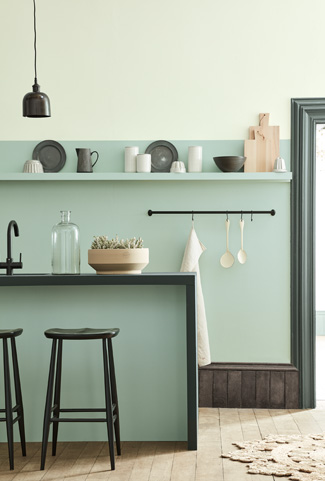 Committed to the socially and environmentally responsible production of high quality paints and wallpapers, Little Greene were the first UK paint manufacturer to achieve the European environmental standard BS EN ISO 14001.
Pros
Sustainable water based and oil based paints
Local manufacturing process
Child safe and hard wearing
Sustainability
Vegan
Tins made from 50% recycled metal
Oil based paints reformulated with vegetable oils
Cost
£90 for 5L Absolute Matt Emulsion
Coverage
14m2 per litre / 16m2 per litre for oil based paints (based on 1 coat)
Colour Selection
191 Shades Available
ECOS Paints
Eco friendly paint brand founded 35 years ago with the aim of revolutionising the paint industry. ECOS Paints offer 1300 shades and use a unique pigmenting system which uses no harmful colours or ingredients.

Easy to apply and durable, this American brand have been at the forefront of sustainable design since the beginning.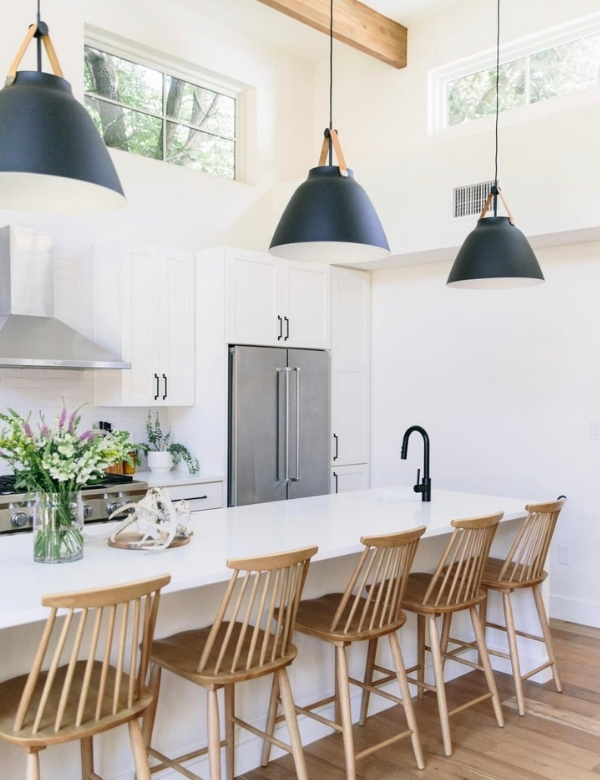 Pros
Vast range of colours available
Water based, zero VOC paints
Up to 1.5x more coverage than conventional paints
Sustainability
Health Product Declaration for LEED v4
International Living Future Institute's Declare Label
Cost
£86 for 5L Matt Emulsion
Colour Selection
1300 Shades Available
Dulux
As the UK's leading paint brand, Dulux was established in 1931 and remains the "go to" paint brand for millions of people. Dulux have an increasing range of sustainably made paints. The "Evolve" range of 35% recycled white paints offer excellent opacity and coverage.
With low VOC and water based options available, Dulux have established themselves in the eco friendly paint world.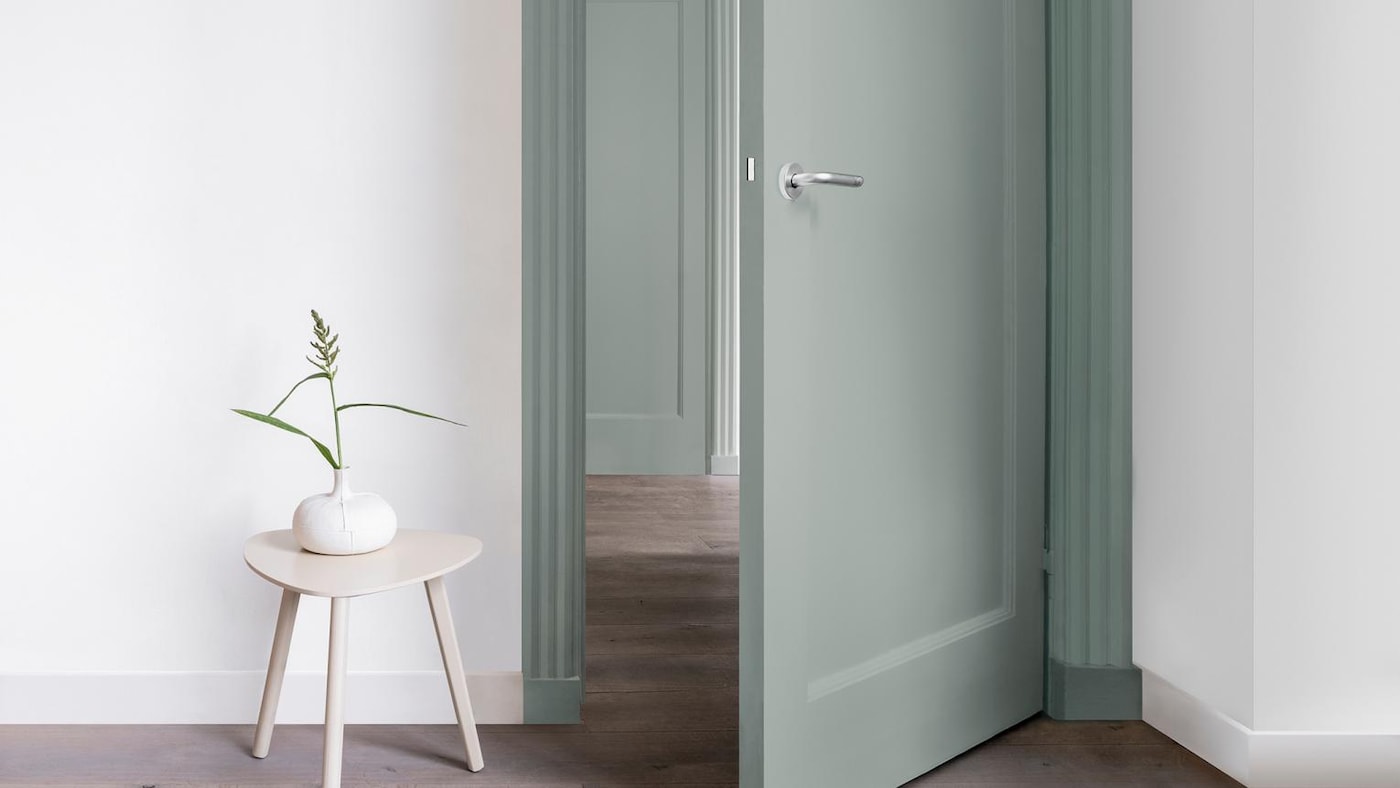 Pros
Huge range of colours
Tester pots and peel & stick testers
Lower price point than other sustainable options
Sustainability
Certain ranges with strong sustainability credentials
Free Tin recycling
Cost
£78.17 per 5L Matt Emulsion
Coverage
Up to 10m2 per Litre (one coat range)
13m2 (light and space range)
Colour Selection
1200 shades available