Bedroom Décor for a Good Night's Sleep
15 Nov
There are many factors which can affect your sleep, don't let your bedroom décor be one of them!
We've put together this quick guide with hints and tips on creating the perfect environment for sleep and relaxation.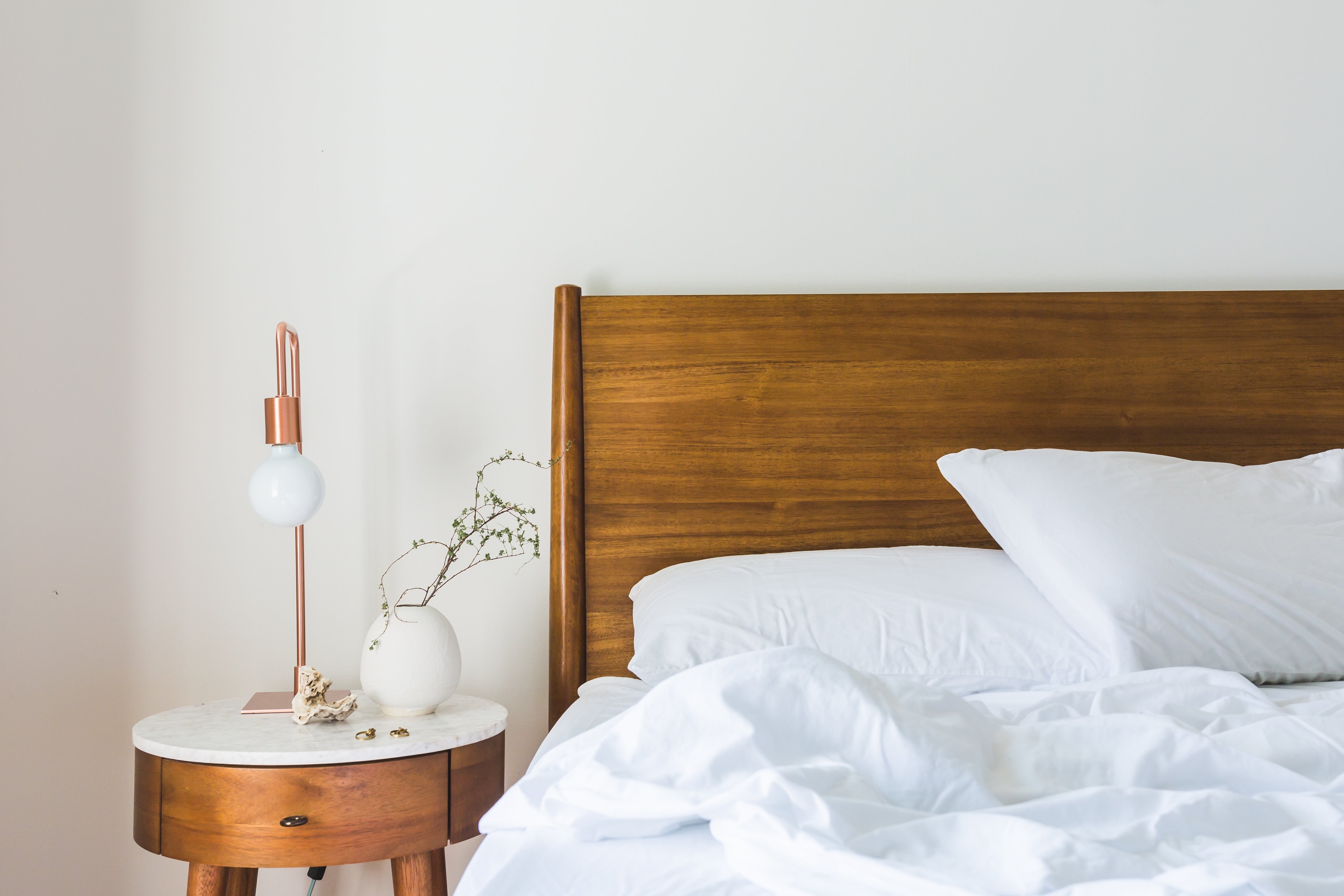 Appeal to the senses
Create a room which is kind to your senses. Placing carpets at either side of the bed provides a softness when getting in and out. Material is everything! Opt for a deep pile or consider a bamboo carpet and rugs which are very soft underfoot and also kind to the environment and allergy sufferers.
Layers of soft furnishings help to create a comforting effect. Adding cushions and throws to your bed not only creates a cosy feel, with your window dressings, they also help to diffuse sound. Consider extending the layering to your window dressings by using both blinds and curtains together. This not only adds privacy but also helps to further block out the light. If needed, use blackout material for the blinds if you are a particularly light sleeper whilst avoiding eyelet curtains as these allow lots of light bleed.

Hive or Duette blinds are particularly good for both light and heat because their honeycomb core retains heat in cold weather and keeps outside heat at bay in hot weather. Also aesthetically pleasing, they fold to a very small stack which will not impact on your other window treatments.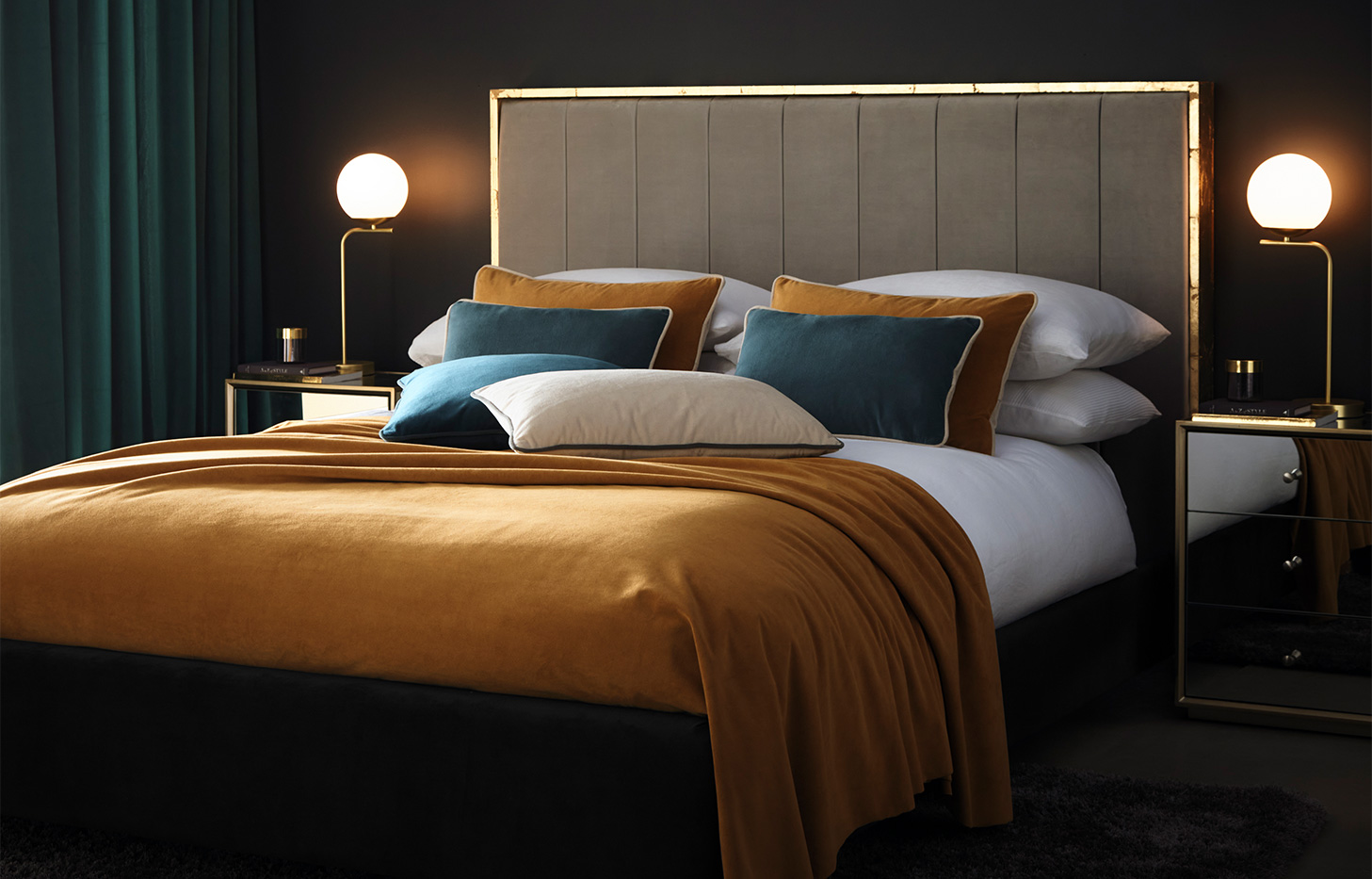 Calming colours
If you love colour, don't shy away from it in the bedroom! However, using a softer palette and keeping bold intense colours for accent colours works best to create a calm environment. Plums, aubergines and blues are great for bedrooms but if you'd prefer something really zingy put it behind your headboard so that it's not directly in front of you when you're sleeping. Coral which works so well with other pinks, mustards, teals and greys and is a great stylish, yet calming, choice for a bedroom.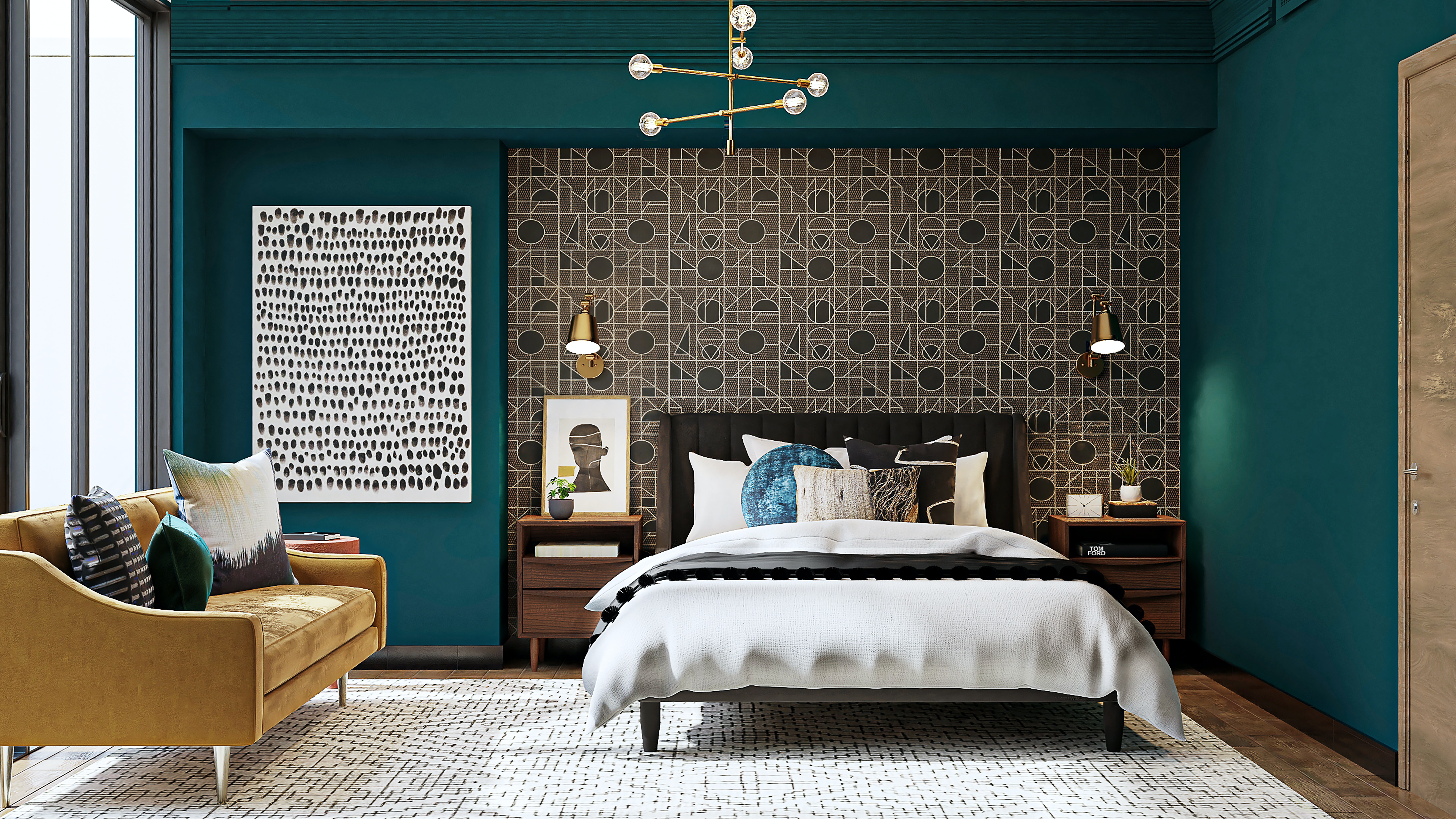 Maximise the flow
Decluttering is a must! A room filled with disorder and chaos is not going to lend itself to a peaceful and calm sleep.
Where possible, remove clutter from underneath your bed making good use of other storage in your home for items that do not need to be in your bedroom. Enjoy keeping a tidy, dust free room which will not only be a more pleasing space to be in, it will improve the air quality. Add house plants which offer a calming element and further enhance and purify the air.
Think about the position of your furniture and maximise the flow of the room from door to bed and, If you have the space introduce a small sofa to create relaxing space for a morning coffee or read. Ottomans are a great way to add a seat into the room whilst also offering additional, practical storage. A bedside table positioned either side of the bed helps to add balance whilst offering a place for a lamp, glass and bedtime reading material. However, if space is tight, consider a shelf, or opt for slimline tables and wall mounted lights.
Visualise and space planning
Should you need assistance in creating your dream bedroom, we're here to help. With 3D ultra-realistic modelling and space planning services, we can help you to visualise your new room. We can show you how your room will look in a variety of different layouts, with alternative furniture, colours and fabrics and even at different times of the day, closing curtains and switching on ambient and functional lights. All design elements 'experienced' before we build it for real!
Contact us to book a discovery call and let us help you sleep better in your bedroom.