Designing the perfect open plan living space for your family
25 Aug
Get The Balance Right

Right at the beginning of planning any interior you need to carefully consider the reality of how you will use that space. It is important to get the right balance with open plan spaces for family life, entertaining and more enclosed spaces for working or downtime.
With more and more people now working from home, it's even important to have some separation between work and home life; being able to close the door on work (or at least tuck your working space away) and devote time, space and energy to family life is key to getting the balance just right.
Some of the best open-plan living spaces incorporate flexible methods of closing off spaces when required. Sliding pocket doors that glide away into cavities are a great example of how early planning helps to create a flexible layout which will evolve with your family as your needs change.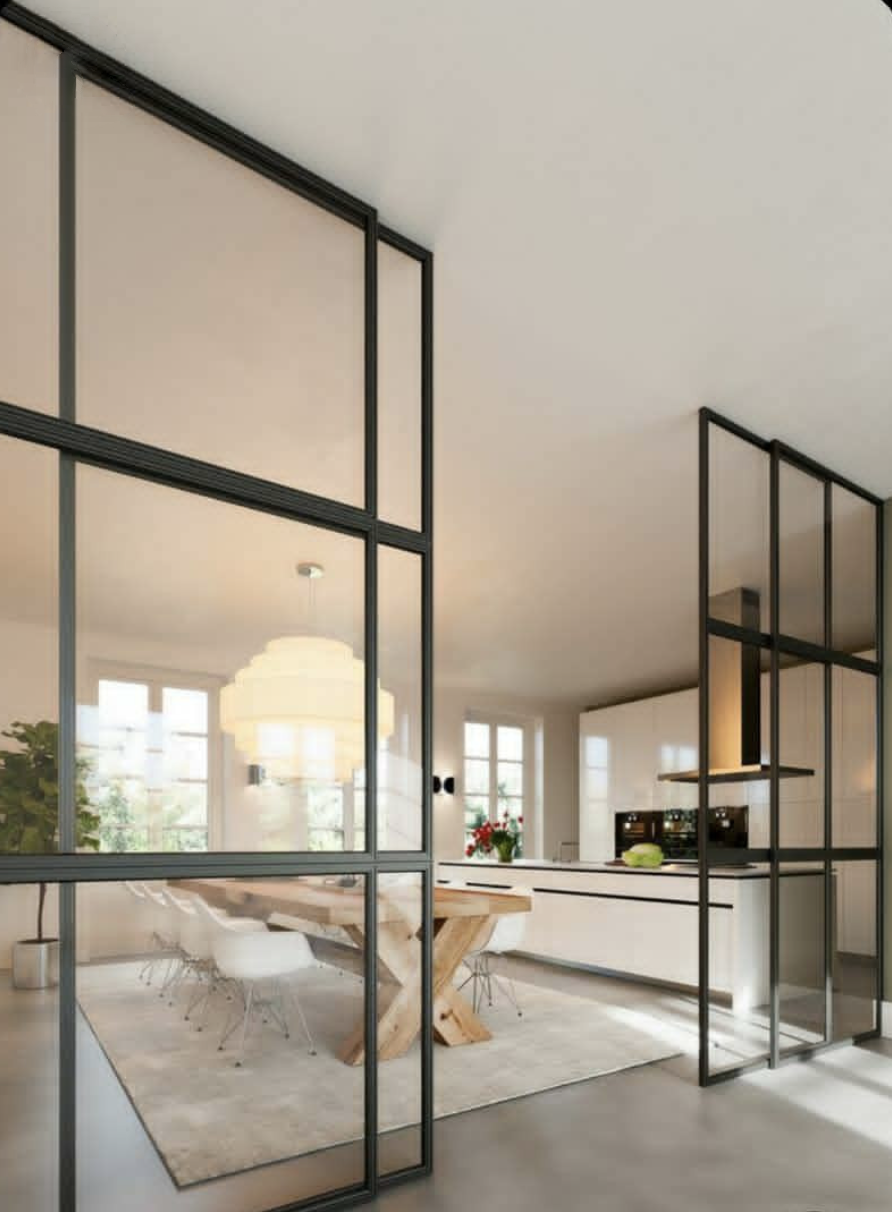 1: Plan Your Space Effectively
It is helpful when planning your space to imagine invisible walls. Think about where the walls might be placed if the space were to be broken up into separate rooms helping to visualise where furniture will sit and, in turn, to define zones.
If you struggle visualise space, 3D like-like renders of how your new layout will look are a valuable too to help you to evaluate what will work for you.
One of the most common design mistakes can be to fill your space with too much furniture without leaving enough space to walk around comfortably. Think about all of the different ways that you might want to move around your space and position your furniture accordingly. The most frequently-used thoroughfares in your home should be at least 90cm wide, just enough for two people to pass each other.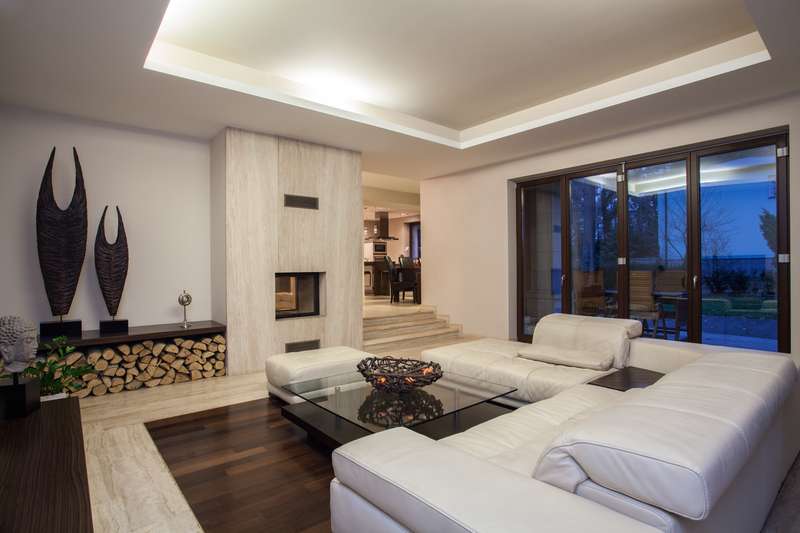 2: Broken Plan or Open Plan?
In some instances, a 'broken plan' layout can work better for family life than a completely open plan living arrangement.
Sometimes described as semi-open plan, broken plan living recognises the importance of having dedicated zones for different uses and offers more flexibility in terms of how you use your living space.
Using room dividers is a great way to break up an open plan space and avoids that vacuous cold feeling that can sometimes occur in large spaces.
In kitchen-diners, breakfast bars or island units can be used not only as a handy storage space and to eat or work, but also as a way of keeping two spaces separate and creating defined zones.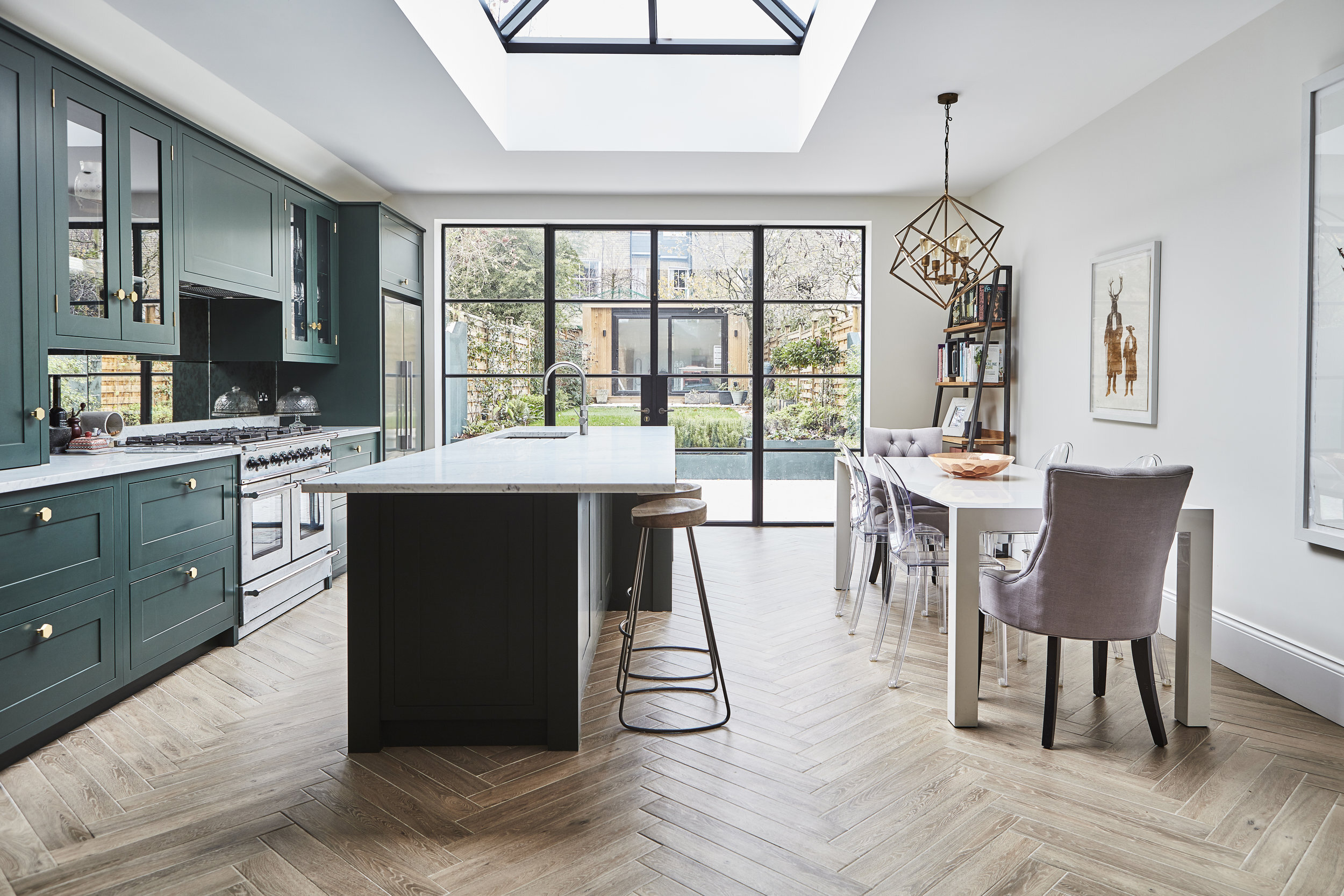 3: Consistency is Key
Your home should be designed to flow from one room to another from the moment you walk through the door. Using consistent design elements and create a visual link between different spaces throughout are two ways that this can be achieved.
For example, flooring should flow seamlessly from the hallway into your open plan space with complimentary colour schemes and accent colours tying the different spaces together.
However, this doesn't mean that you have to use the same colour palette throughout. Decide what is your 'red thread', what will tie each of your spaces together that offers a subtle consistency throughout your house as a whole. This could be something as simple as using lots of house plants and incorporating them into each room or perhaps, featuring black fixtures and accessories as a common theme.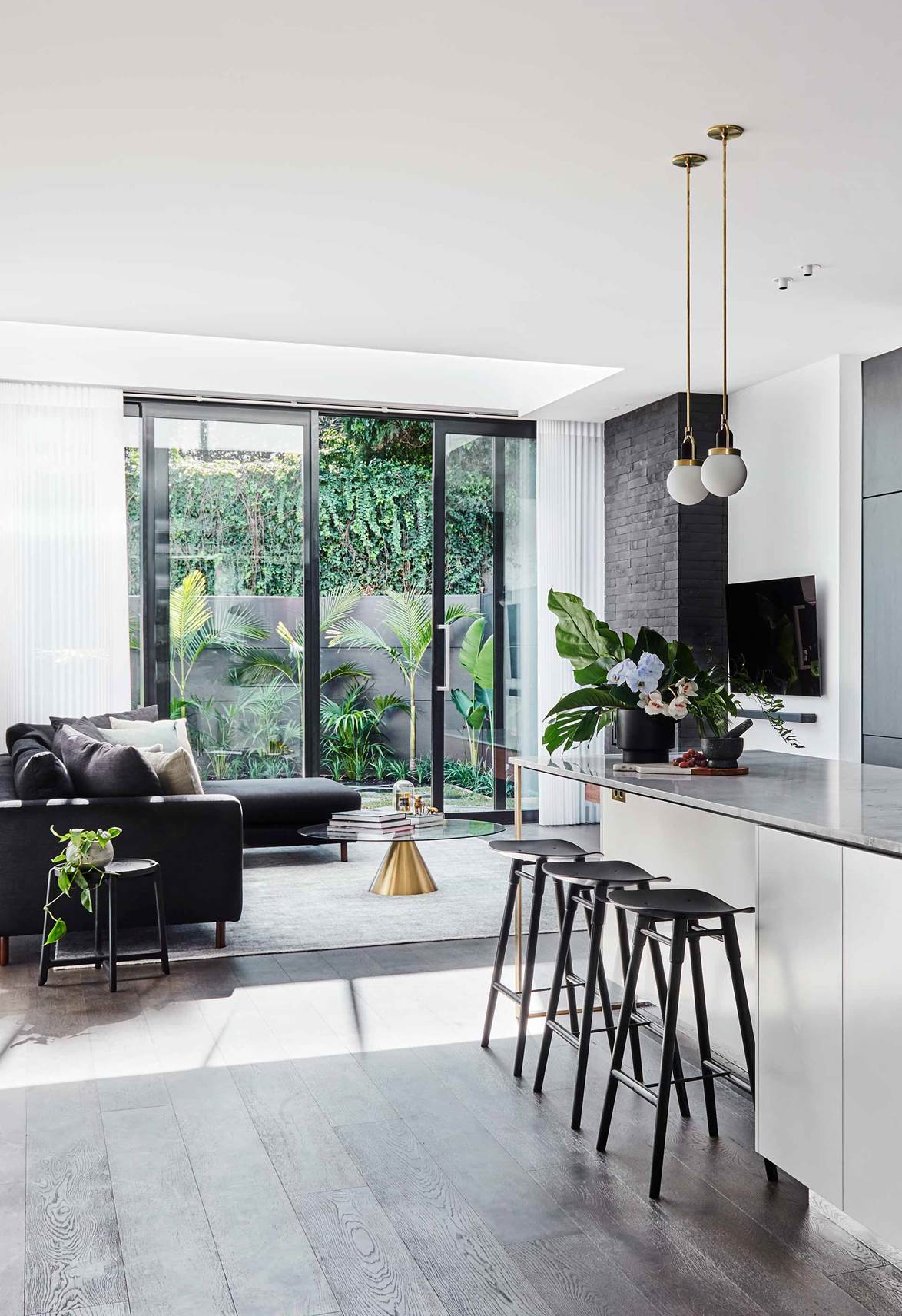 4: Set the Mood with Lighting
Using different lighting styles within your open plan space is key to adding interest and ensuring that each zone works and can be used effectively.
Getting as much natural light as possible into any interior space is always a bonus. At Renaissance Interiors we aim to design open plan spaces with bi-folding doors and large picture windows with views out to the garden to really bring the outdoors in and utilise the garden as an additional room.
Within the kitchen, task-based lighting makes a practical choice. Lights positioned to illuminate work surfaces, hob and sink are ideal for working in the kitchen whilst pendant lights above an island add interest and create a statement feature.
In your dining area, pendants hanging low over the dining table work well with floor and table lamps adding ambient lighting for lounge areas where wall space can be limited and you want things to feel more cosy.
Get creative with your lighting by adding lights inset into the floor or along the bottom of walls to provide a distinction between spaces. Fitting uplighters beneath a central fireplace can highlight it as a divide and create a fabulous focal point.
5: Bring the Outdoors In
Where your open plan living space opens out onto the garden, natural materials, fabrics and prints work beautifully to create a link to the outdoor space allowing the lines between the indoors and outdoors to blur.
Introducing organic elements inside your home provides a natural flow back out into your garden and we love bringing pared back foliage, dried florals and stems indoors, as well as larger plants to really make a statement.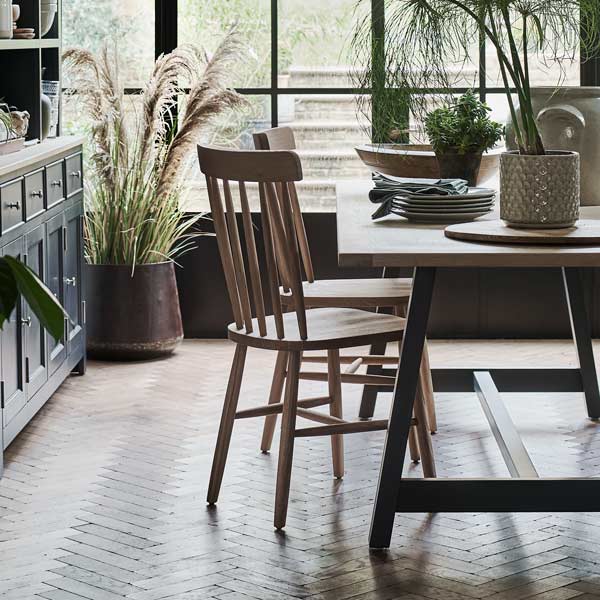 Ultimately, your home needs to work for you and your family and this should be the most important consideration when designing your space.
It is essential to think about all of these elements from the outset and working with an Interior designer or architect from the very beginning, planning aspect such as lighting, layout and considering the flow has a measurable impact on the success of your finished space.